High School Freshman Orientation, Back to School Night Set
July 26, 2021 Author: Indian Creek Schools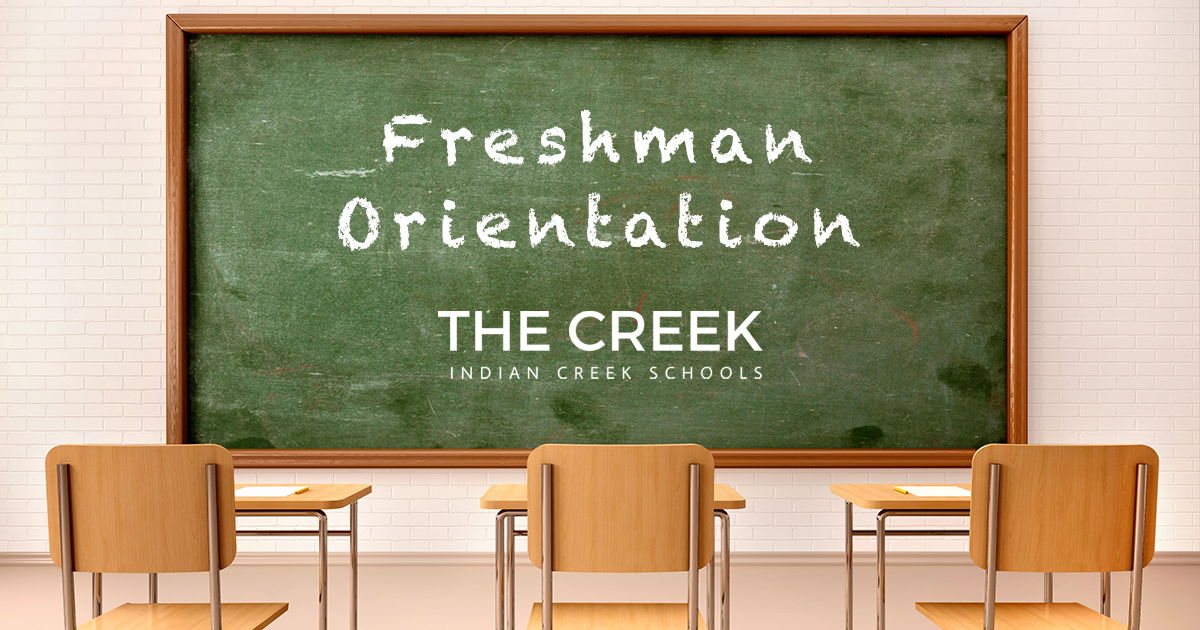 We would like to welcome you and your student to Indian Creek High School! We know this is an exciting time for students as they transition to our school. We also understand that with this exciting change can come some anxiety about transitioning to a different building with different expectations and opportunities. To make the transition as smooth as possible, we will be offering a couple of dates for you and your student to get acquainted with everything there is to know about being a part of our wonderful school.
Freshman Orientation July 29, 12:30 to 2:30 p.m.
This is for both freshmen and new students at ICHS. Parents can choose to either go through orientation with their child or come back to pick them up at 2:30. Students will be broken into groups and we will have different stations for them to gather information about our building. Some of the things that will be accomplished/covered that day will be: receive their schedule, tour of the building, opportunity to learn about clubs and activities they can get involved with, meeting with counselors to talk about student services, and meeting with administration to discuss opportunities and expectations.
Back to School Night August 3, 6 to 7 p.m.
From 6 to 6:15 p.m., parents will be in their child's IRP. Here they will receive some information about how to stay connected to your child's classroom via Canvas and Infinite Campus that freshman parents received on July 29. From 6:15 to 7 p.m., will be an opportunity for all parents and students to walk their schedules and meet their teachers.
We are looking forward to a great year and we hope to see you soon.
Respectfully,
Luke Skobel
Principal