JCCF Creates COVID-19 Emergency Response Fund for County Schools
March 18, 2020 Author: Johnson County Community Foundation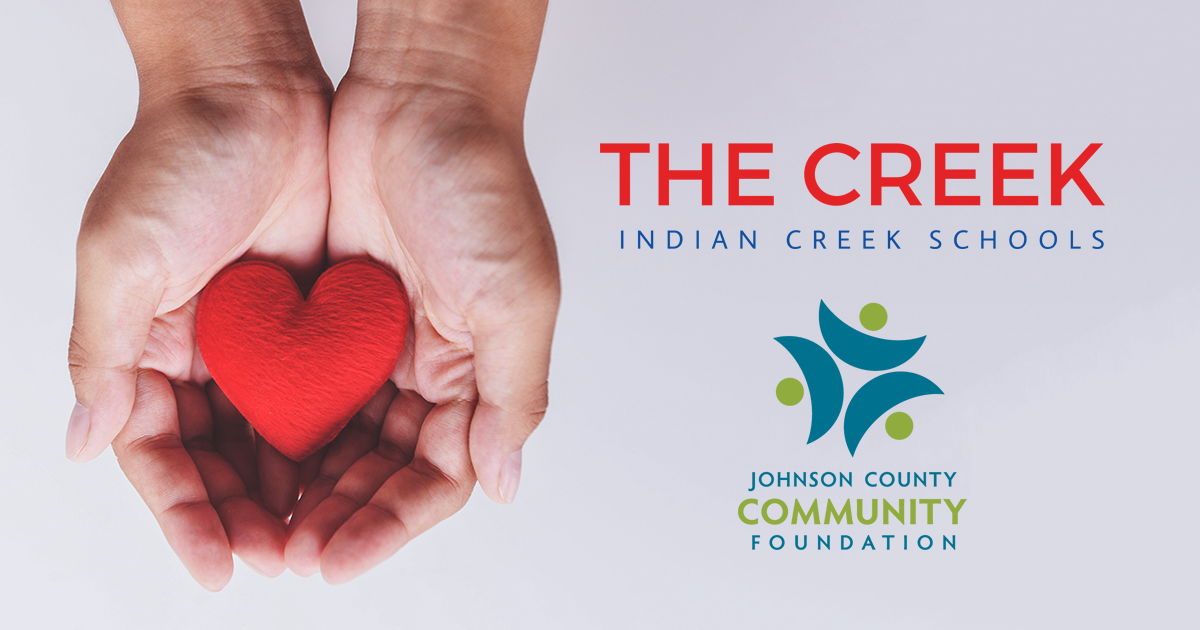 With the recent escalation of COVID-19, the Johnson County Community Foundation (JCCF) has established the COVID-19 Emergency Response Fund, specifically created to provide financial assistance to local schools and nonprofits working to address needs during this time.
This fund offers Johnson County residents a way to make an immediate impact on local needs during the COVID-19 pandemic. The fund will provide grants to local schools and organizations on a rolling basis and adapt to changing circumstances from acute immediate needs to longer-term recovery efforts. JCCF has proactively identified additional resources to fund COVID-19 recovery efforts over the next several months.
Questions can be directed to Kim Minton at kimm@jccf.org. JCCF is a nonprofit public charity established in 1991 to serve donors, award grants and provide leadership to improve Johnson County forever.
DONATE TO INDIAN CREEK SCHOOLS