Long Named Indian Creek Elementary School Principal
January 28, 2021 Author: Indian Creek Schools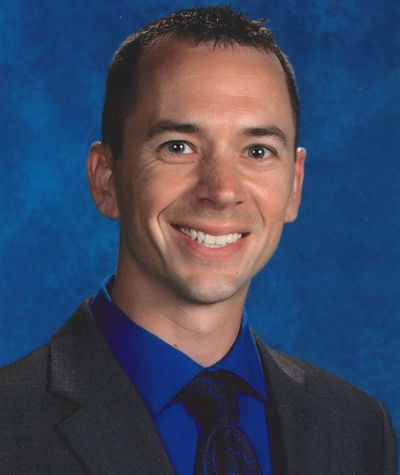 Nineveh-Hensley-Jackson United School Corporation is pleased to announce that Eric Long has been selected to lead Indian Creek Elementary School beginning with the 2021-2022 academic year. Current principal Keith Grant will retire at the end of this school year after 31 years of dedicated service to our community.
For the past two years, Long has served as the Coordinator of Alternative Education for Center Grove Academy, a student-centered educational program that supports and embraces the needs of students by providing an alternative method of delivering instruction and monitoring academic success. He also has experience leading as an assistant principal at Indian Creek High School and as the Dean of Students at Center Grove Middle School Central. Before those positions, Long taught in an elementary setting for eight years.
"While it will be impossible to replace Mr. Grant, we are incredibly excited to have Mr. Eric Long as the next principal of Indian Creek Elementary School," said Superintendent Dr. Tim Edsell. "Mr. Long brings to us a passion for learning, a desire to pursue excellence, a love of students, a dedication to the Indian Creek Community, and a highly effective elementary teaching and leadership experience."
Long holds a Master of Science in Educational Administration from Butler University and a Bachelor of Arts in Elementary Education from Franklin College. He is a member of the Indiana Principal Leadership Institute and a graduate of the Leadership Johnson County Class of 2016. Over the course of his career, Long has received numerous awards for dedication and commitment to student success.
Upon acceptance of the elementary principal position, Long states, "Indian Creek is a special place and I'm excited and eager to be back. Building on the strong foundation established by Mr. Grant, I look forward to serving this tight-knit community and making meaningful connections with students, parents, and staff."
Opportunities for students, parents, and community members to meet and welcome Long will be announced at a future date. Please join the NHJ United School Board Trustees in welcoming Eric Long to his new position and congratulating Keith Grant on a tremendous career serving the needs of children at Indian Creek Schools.