NHJ Adds School Resource Officer Program
January 8, 2019 Author: Indian Creek Schools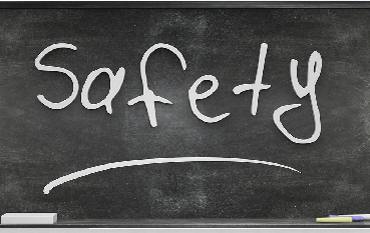 The Nineveh-Hensley-Jackson United School Corporation has added a new School Resource Officer (SRO) program starting this second semester.
The school district is employing off-duty police officers from surrounding law enforcement agencies on a part-time basis. Some of their duties and responsibilities include assisting with parking lot, hallway and lunch supervision; being classroom guest presenters; and assisting administration with other essential safety procedures and protocols.
Dr. Tim Edsell, Superintendent, said the district had been studying, planning and organizing the necessary legal, financial and procedural details required to initiate an SRO program.
"Our goal is to provide greater safety and protection of our students and employees on a more consistent basis," Dr. Edsell said.
The school district is funding the program through the annual school safety grant monies received from the state.
Dr. Edsell said there will be a rotation of different officers, but one will be on the school campus from 7:30 a.m. to 3:30 p.m. each school day. "They will make every attempt to be visible in all four of our buildings on a consistent basis."
The School Resource Officer program's goals include:
Have properly trained law enforcement officers on the school grounds for immediate response to any potential emergency.
Allow law enforcement officers to develop positive and productive relationships with the students, in order to create an atmosphere that further promotes safety among the students.
Utilize law enforcement officers as an immediate resource when dealing with potential criminal and/or legal issues.
"While we may not have all of the answers to any unforeseen issues about school safety, we are committed to finding the best solutions to make our schools an even safer learning environment. We are optimistic about this new endeavor," Dr. Edsell said.