NHJ Issues FAQ on Start of New Year
July 23, 2020 Author: Indian Creek Schools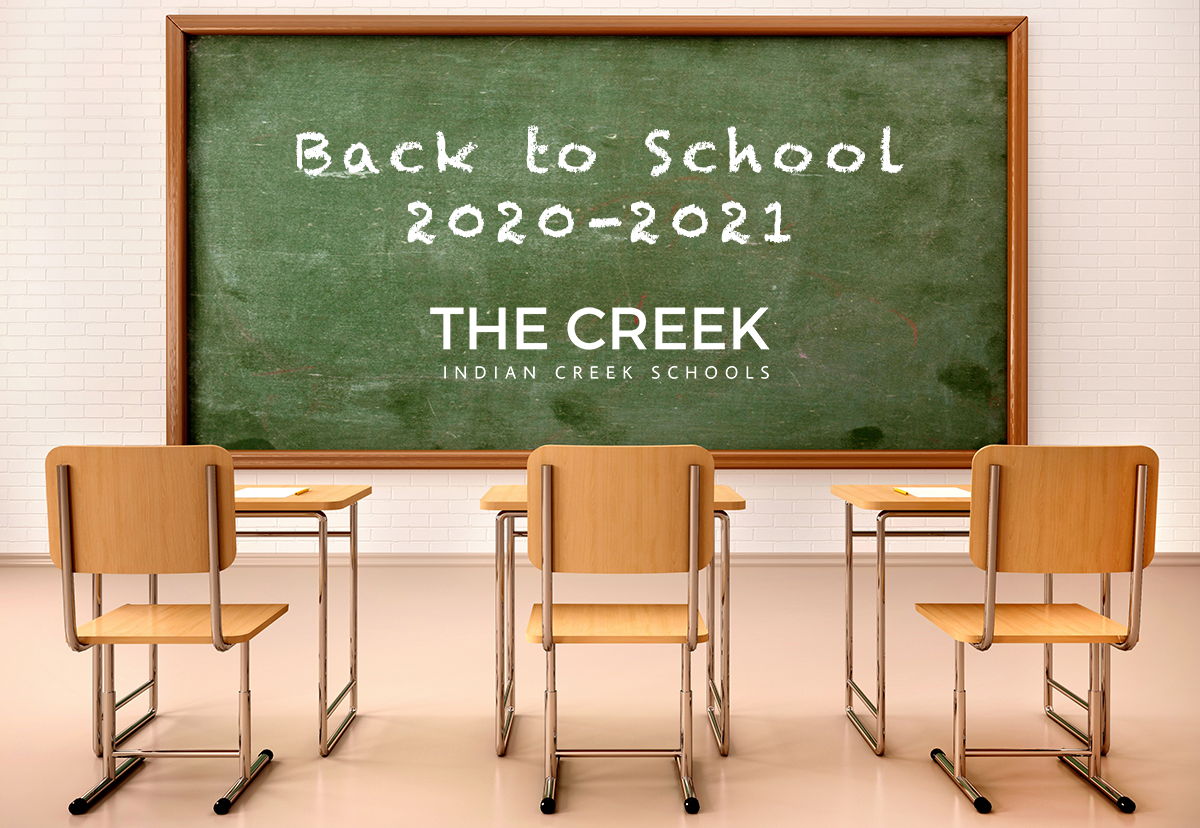 Registration
Registration will occur on-line for all students. The link to register both existing and new students can be found on our website. If you did not receive an email with this information, please contact us at AskNHJ@indiancreekschools to ensure we have proper email addresses for your student(s).
Book Rental
This year we are encouraging online payment for student book rental. Beginning on July 29, you may log in to your Infinite Campus account to pay your rental fees. If you prefer to send a check please mail payment to NHJ United School Corporation, attn: Debbie Carter. 802 S. Indian Creek Drive, Trafalgar, IN 46181
Back-to-School Night
Back-to-school nights will be held virtually on Tuesday, August 4. Videos and information from building principals and teachers will be sent electronically to students and their families.
Attendance
We are still required to take attendance and report to the Indiana Department of Education (IDOE), as required by statute. Currently, the only deviation is that if a student needs to stay home for 72 hours or to be quarantined for 10-14 days, these days will be an exclusion from school. Per guidance from IDOE, we must adhere to these requirements. All attendance awards have been removed for this school year. School handbooks will become available soon for you to review what qualifies as an excused or unexcused absence. If your child has specific health-related issues, please contact your building principal to set up a meeting with Jill Lawalin, Health and Wellness Director.
Remote and eLearning
Remote Learning- online learning in a long-term setting. Examples: one nine-weeks, one semester, one year.
eLearning - intermittent online learning. Examples: inclement weather days, short closure of 1-5 days.
If you are interested in remote learning opportunities for a student who is high-risk or who has a close family member who is high-risk or has extenuating circumstances, please contact your building-specific principal. If you elect to start in a remote learning environment and wish to change to traditional in-person school, you will need to wait until the beginning of a new nine weeks. Students who elect to begin school in a traditional manner can move to a remote learning option at any time if that becomes necessary due to pre-existing and/or high-risk situations.
Transportation
This year to accommodate better social distancing, bus release will be staggered between the various buildings and buses will release students upon arrival. We do not anticipate a change in the release time for students who elect to be car riders. Plan to drop off kids between 7:50 a.m. and the start of school at their specific buildings.
Masks
Face coverings/masks are now REQUIRED, per Governor Eric Holcomb's mask mandate in effect beginning on July 27, 2020. Students in grades 3-12 should bring a face-covering/mask and use it when socially distancing is not feasible. Examples of this include: riding the school bus, entering and/or exiting the school building, hallway passing periods, etc. Some exceptions exist and can be found in our updated Back-to-School Plan.
Visitors
Visitors and volunteers will not be allowed at any of the school buildings until further notice. This policy is in keeping with requirements from the local and state health departments to eliminate all non-essential personal from entering.

Positive COVID-19
When/if a positive case of COVID-19 is identified in the school, we will work with the local health department to determine if a school closure is needed and the duration of a closure. Should this occur, eLearning will take place during that time period. Expectations for completing school work will remain on par with traditional, in-person learning.