IMPORTANT DATES AND INFORMATION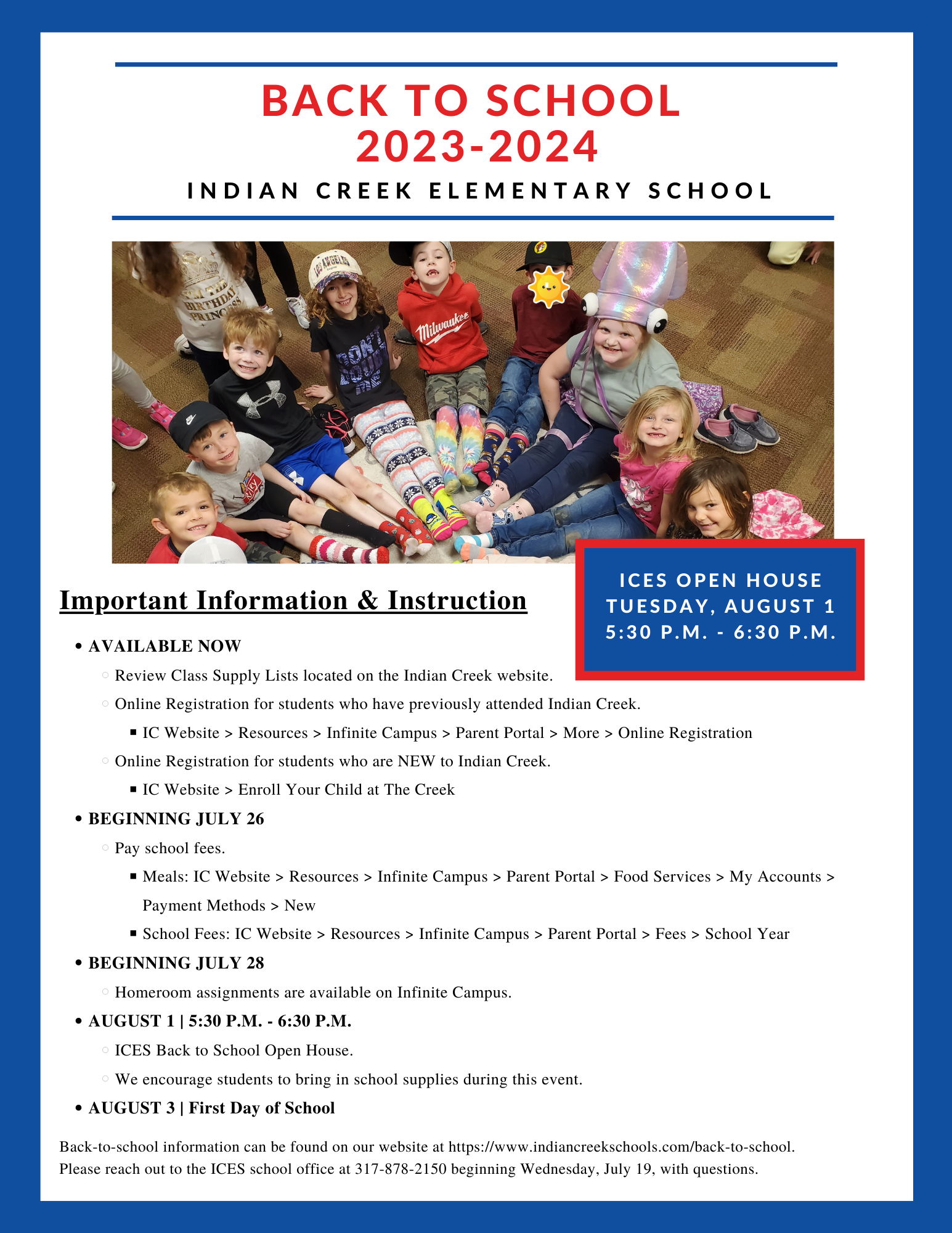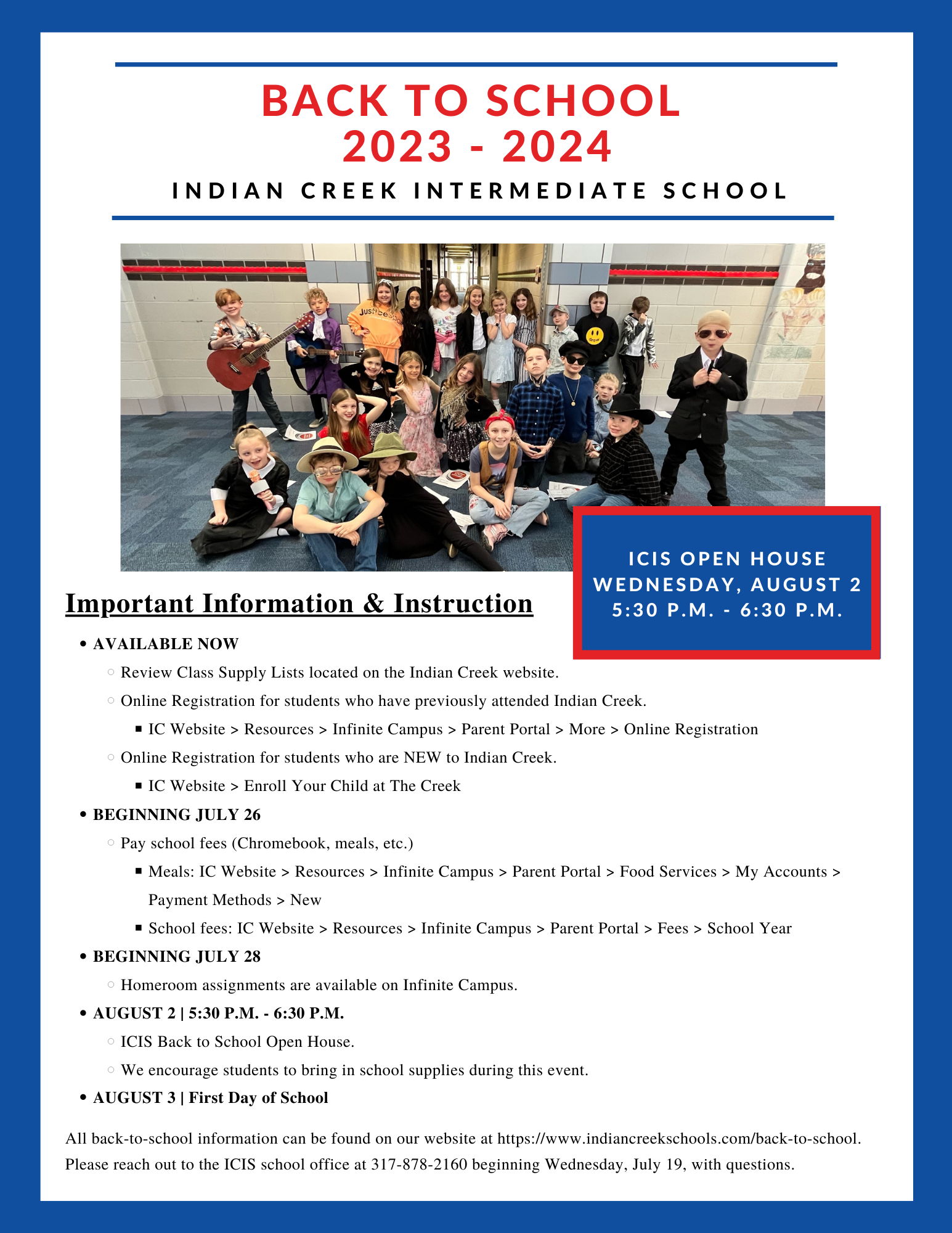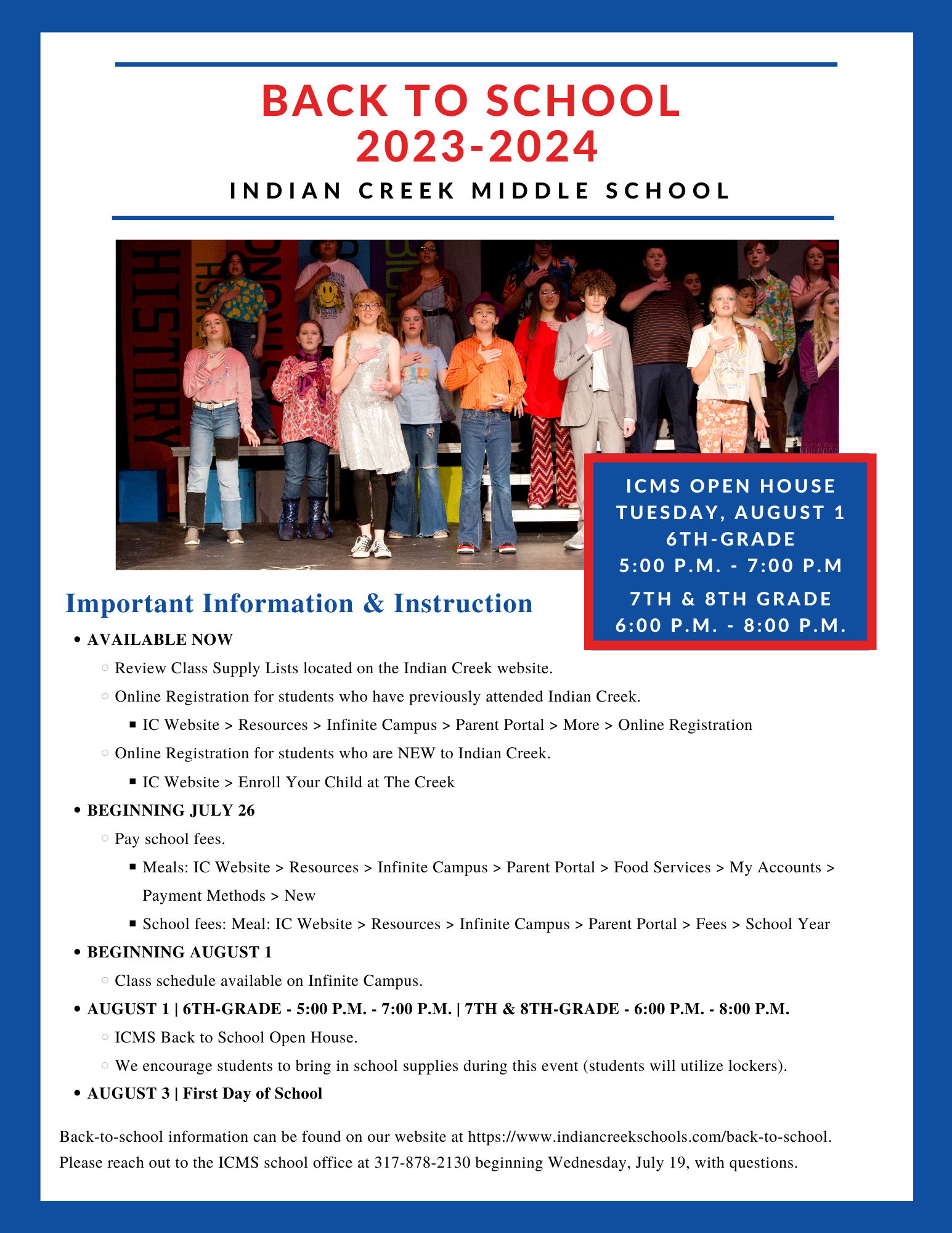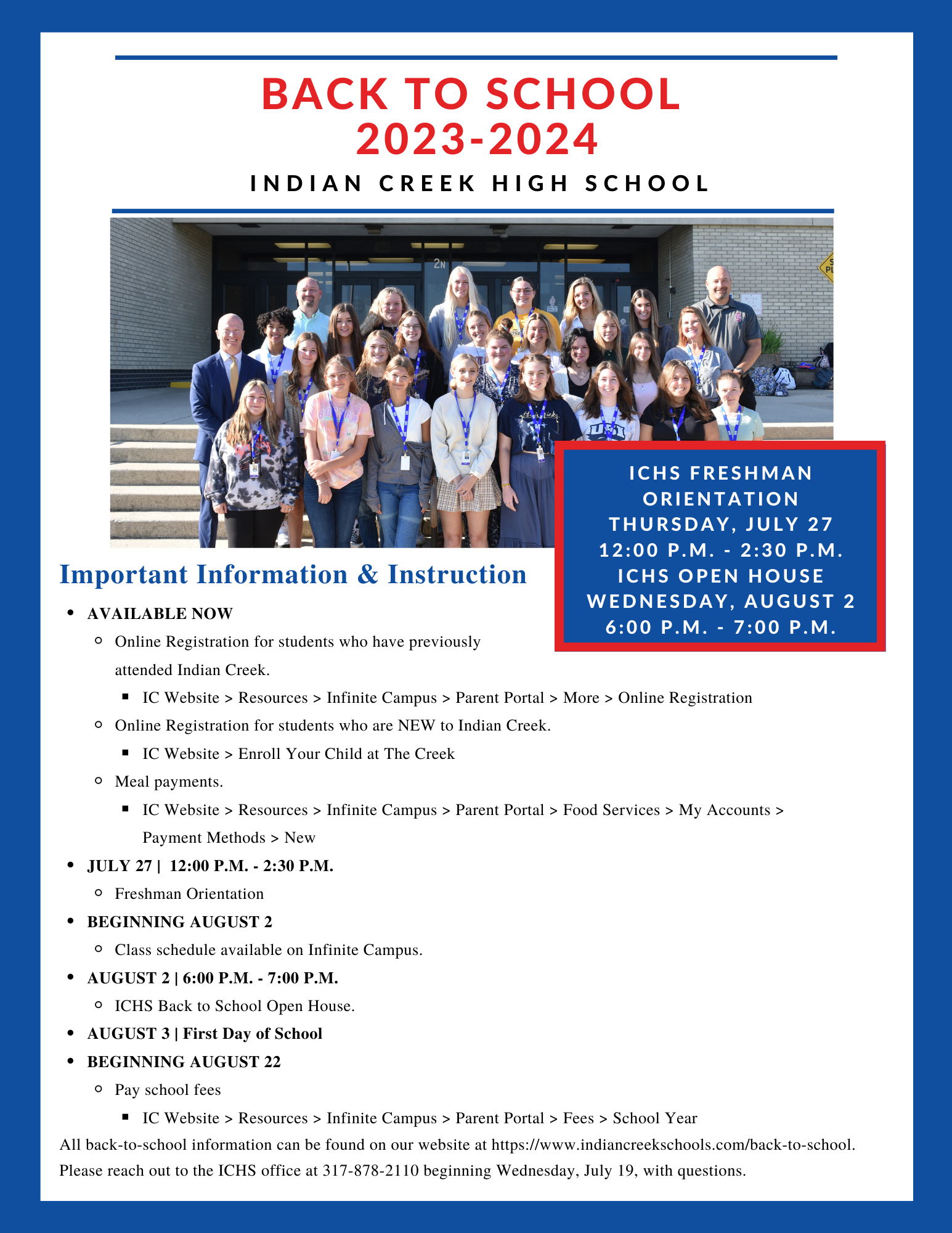 Elementary School
Intermediate School
TRAFFIC FLOW INFORMATION
Due to the construction projects on the Indian Creek Schools campus, we have updated maps for picking up and dropping off students.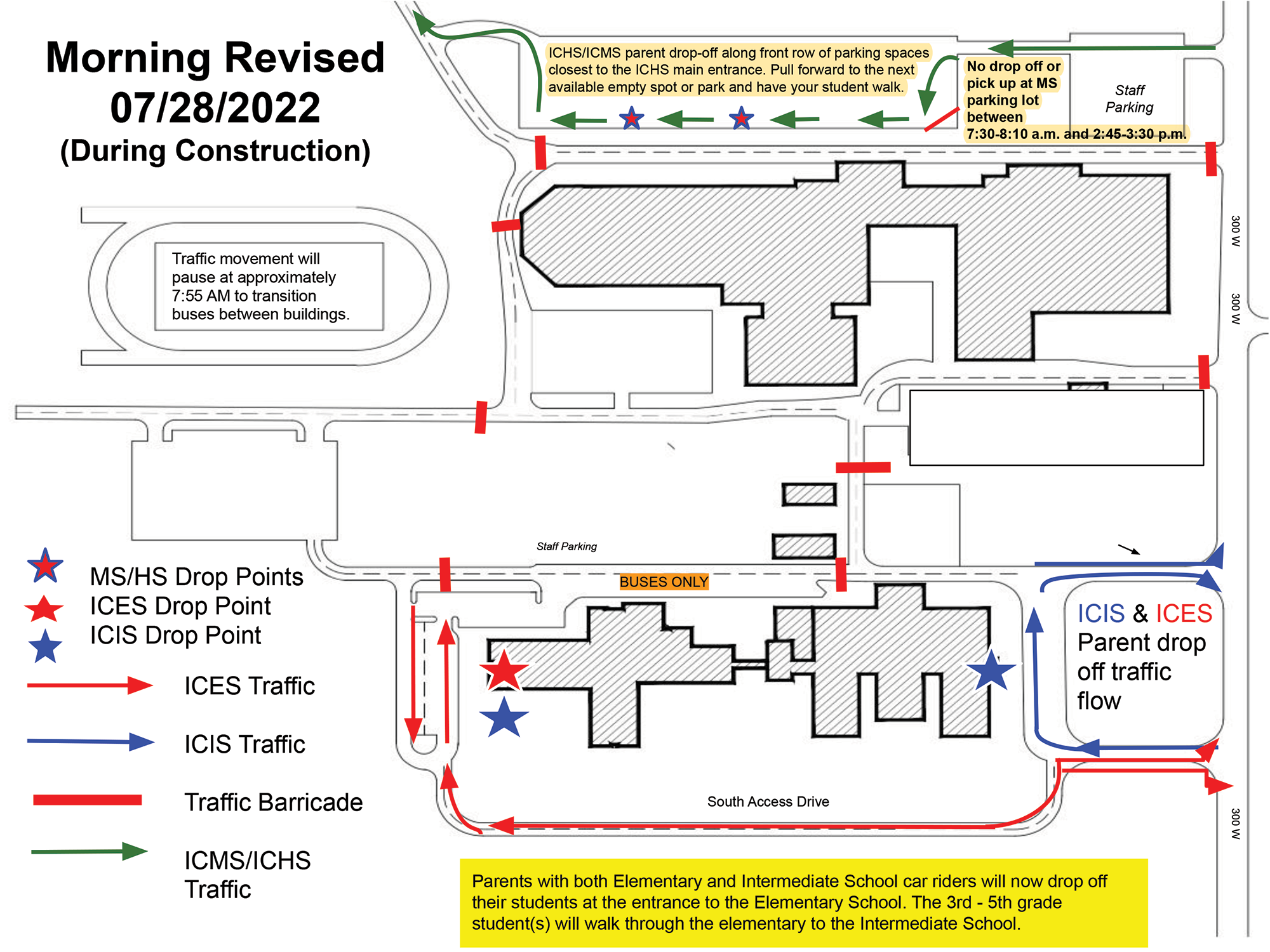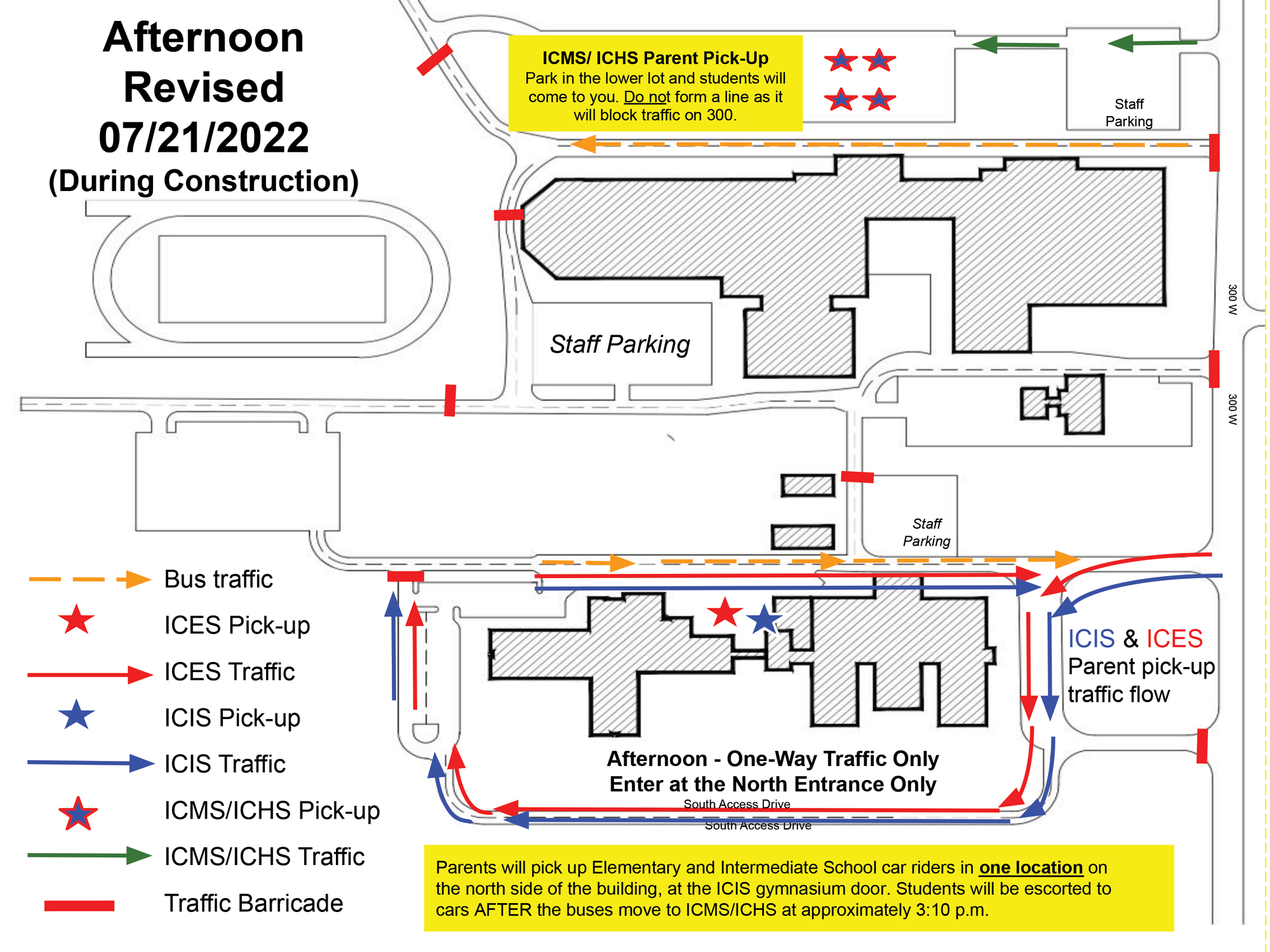 Jun 3 2022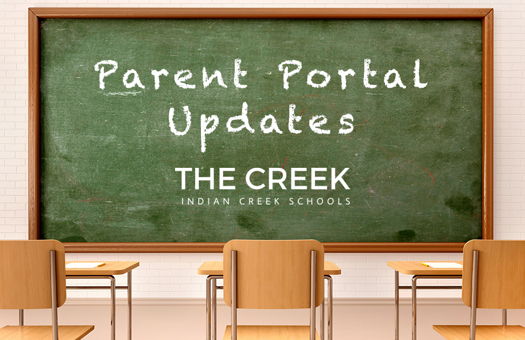 This is important to update current information for communication purposes and to collect a state-required Proof of Residency Document.
Read more
cafeteria information
NHJ offers breakfast and lunch every day to all students. Starting this school year, lunches will no longer be free to all students. Students will be charged for lunches based on their free, reduced, or paid eligibility. If you think your family will qualify for free or reduced-priced meals and you have not received a letter stating that child has already qualified for the 2022-23 school year, complete and return a Free/Reduced Price Meal Application to be processed to see if your family qualifies for meal and textbook rental assistance. The meal application also has a textbook rental assistance section which must be signed. Complete one application per household. An application can be found on our web page. Complete and return the application to the administration office or mail to:
Food Service Department
NHJ Administration Office
802 South Indian Creek Drive
Trafalgar, IN 46181
With the previous no-charge meal program going away starting July 1, 2022, NHJ Food Service has the opportunity to begin a new program. Starting this school year, Universal Free Breakfast will be offered to all students. Universal Free Breakfast means that no student, regardless of eligibility status, pays for their breakfast meal.
All students at NHJ have an individual prepaid cafeteria account and a PIN (personal identification number). The account will be used by your student to purchase meals or extra food items such as milk.
Meal Prices for this school year are as follows:
| BREAKFAST | Paid | Reduced |
| --- | --- | --- |
| Indian Creek Elementary/Intermediate Schools: | $0.00 | $0.00 |
| Indian Creek Middle School | $0.00 | $0.00 |
| Indian Creek High School | $0.00 | $0.00 |
| LUNCH | Paid | Reduced |
| --- | --- | --- |
| Indian Creek Elementary/Intermediate Schools: | $2.70 | $0.40 |
| Indian Creek Middle School | $2.75 | $0.40 |
| Indian Creek High School | $2.80 | $0.40 |