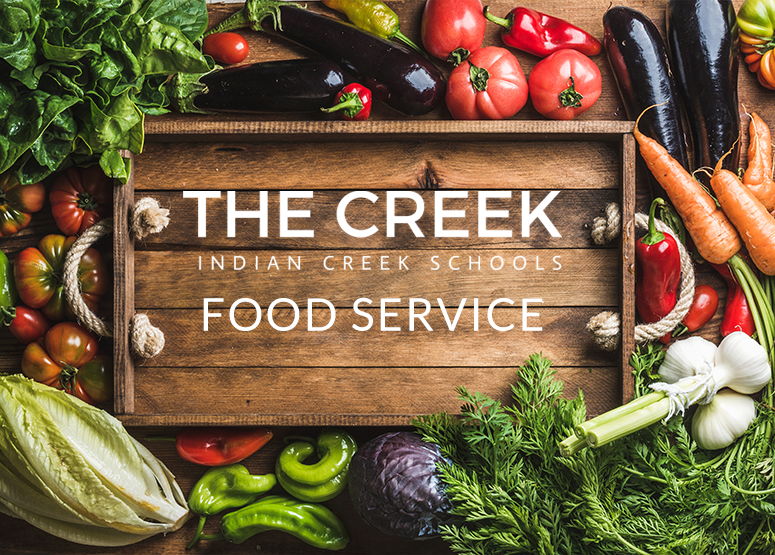 Summer Feeding Program
Indian Creek Schools will host a free summer feeding program each Tuesday from June 1 to July 27.
There will be two drive-through pick-up sites:
Elementary and Intermediate School Students - Door No. 8 near the Elementary and Intermediate Schools' kitchen door.
Middle and High School Students - The upper drive in front of the Middle/High School cafeteria.
The pick-up sites will be open from 11:30 a.m. to 12:30 p.m.
A drive-through area operated by the Johnson County Public Library will also be available. They will offer information about their summer reading programs, books for checkout and other materials. The library program is open to all adults and children, no library card is needed and Johnson County residency is not required.
If you have any questions, please contact Carol Schaaf, Director of Food Service, at 317.878.2106 or cschaaf@nhj.k12.in.us.
OUR MISSION
To provide nutritious meals at an affordable cost to all students.
To provide healthy options children will both eat and enjoy.
To provide a variety of different foods from the five food groups.

2020-2021 School Year
MEAL PRICES
Elementary School
Lunch $2.55
Breakfast $1.50
Intermediate School
Lunch $2.55
Breakfast $1.50
Middle School
Lunch $2.60
Breakfast $1.55
High School
Lunch $2.65
Breakfast $1.55
BREAKFAST PROGRAM
Research has shown that starting the day with a nutritious breakfast helps students stay alert and perform better in school. Breakfast is offered each morning to all students at all schools at the beginning of the school day. Students may get breakfast as soon as they arrive at school.
The price for breakfast is $1.50 at the elementary and intermediate schools and is $1.55 at the middle and high schools. The reduced breakfast price is $.30. Breakfast includes milk, a fruit or vegetable or juice and a grain and/or a protein.
If your child is eligible for free or reduced-priced lunch, he/she is eligible for free or reduced-priced breakfast as well.
MEAL PAYMENT
Cafeteria account payments must be made in advance and may be made in several ways.
Cash or check payments made out to "NHJ Schools" may be sent with students to school in an envelope marked with the student's name and amount enclosed. ICES and ICIS students give payments to their teacher. ICMS and ICHS students should drop cafeteria payments into the drop box located in the school's main office first thing in the morning.
Students should not make payments in the cafeteria during serving times.
Parents may also make credit card payments or payments from their bank account through your Infinite Campus Parent portal.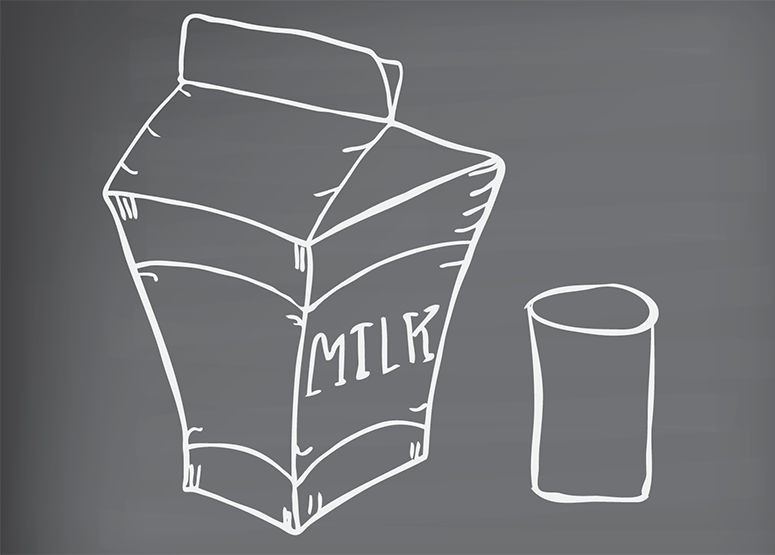 FREQUENTLY ASKED QUESTIONS ABOUT FOOD SERVICE
FAMILY NUTRITION NEWSLETTERS
Enjoy the newsletters below specifically designed for parents and their students. Nutrition Nuggets is developed for grades K-5 and Teen Food & Fitness is developed for Grades 6-12. Inside each newsletter are fun tips, ideas and useful information about healthy eating and exercise for you and your student.
FOOD BYTES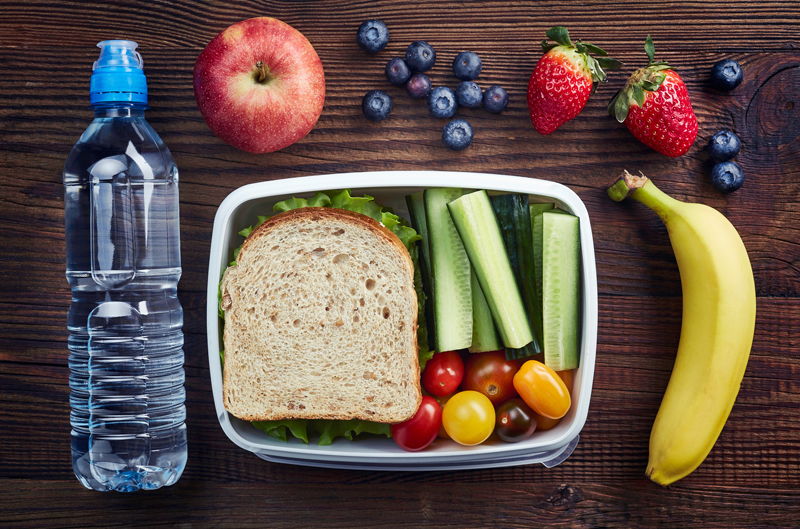 Check the Nutrition Facts label to limit sodium. Salt is added to many canned foods including soups, vegetables, beans and meats.



Many processed meats such as ham, sausage and hot dogs are high in sodium. Look for low or no sodium canned food and processed meats.


We all need protein but most Americans eat enough, and some eat more than they need. How much is enough? Most people, ages 9 and older, should eat 5 to 7 ounces of protein each day. 1 ounce of meat, poultry or seafood, 1 egg, 1/4 cup cooked beans or peas, 1 tablespoon of peanut butter, or 1/2 ounce of nuts or seeds counts as an ounce of protein food.


Tips to add more vegetables to your day: Frozen vegetables are quick and easy to use and are just as nutritious as fresh veggies. Cook fresh or frozen vegetables in the microwave for a quick and easy dish to add to any meal.


Cut up a batch of bell peppers, cauliflower, or broccoli. Pre-package them to use when time is limited. Enjoy them in a casserole, stir-fry, or as a snack with hummus.


Planning meals ahead of time can help you stick to a healthy eating style. Outline meals you plan to eat for the week and use it as a guide to buy the ingredients you will need. Be sure to list beverages and snacks, too.


Planning meals by the week will save you time and energy. List ingredients for meals you plan to make and check to see what you will need to buy at the grocery store. Knowing you have all the ingredients you need makes preparing a meal so much easier.


Love your leftovers. Prepare enough of a dish to eat multiple times during the week or freeze to eat later. Making leftovers part of your plan can save time and money.