INDIAN CREEK

MIDDLE SCHOOL
INDIAN CREEK

MIDDLE SCHOOL
INDIAN CREEK

MIDDLE SCHOOL
INDIAN CREEK

MIDDLE SCHOOL
INDIAN CREEK

MIDDLE SCHOOL
801 West Indian Creek Drive Trafalgar, IN 46181
317.878.2130
Doors open for car riders at 7:30 a.m. Classes start at 8:10 a.m.
Afternoon pick-up begins at 3:20 p.m. and continues until concluded.

WELCOME TO ICMS
Kim Davis, Middle School Principal
It is my privilege to welcome you to our school community. At Indian Creek Middle School, we believe in engaging every student, every day in quality learning opportunities. Our dedicated staff strives to create opportunities for students to be creative, challenged, and collaborative. We are incredibly proud of the opportunities we offer outside of the classroom for students to grow as well. Students have a wide range of extra curricular activities that include Robotics Club, FFA, State Champion Academic Teams and the middle school musical to name just a few.
As Principal, I have spent the last nine years in the NHJ School District. This year promises to be one to remember with our construction projects nearing completion and new facilities opening for our students. We are all looking forward to putting our expanded campus to use and seeing our students shine on the stage and on the court. Please be sure to follow our school Facebook page and website for updated newsletters and communication. Go Braves!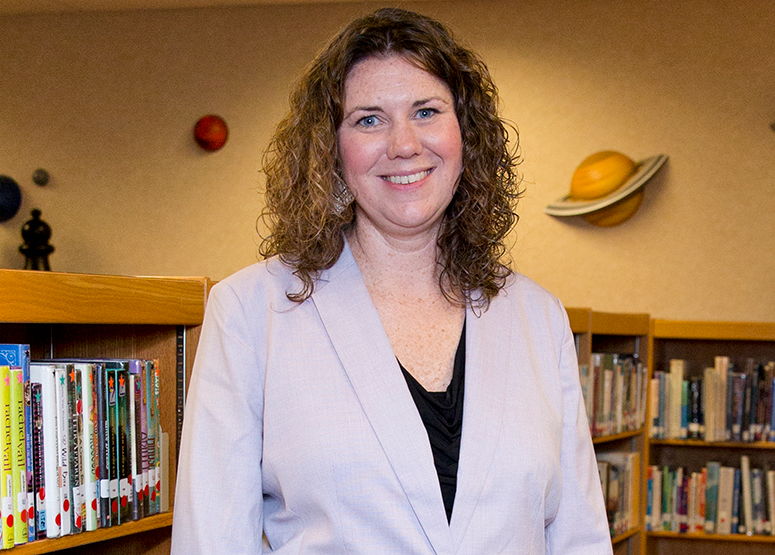 ICMS Art Gallery
2021 End of Year Art Show
Congratulations to the students who submitted entries and to the Best in Show winners in each grade level. Watch our virtual gallery.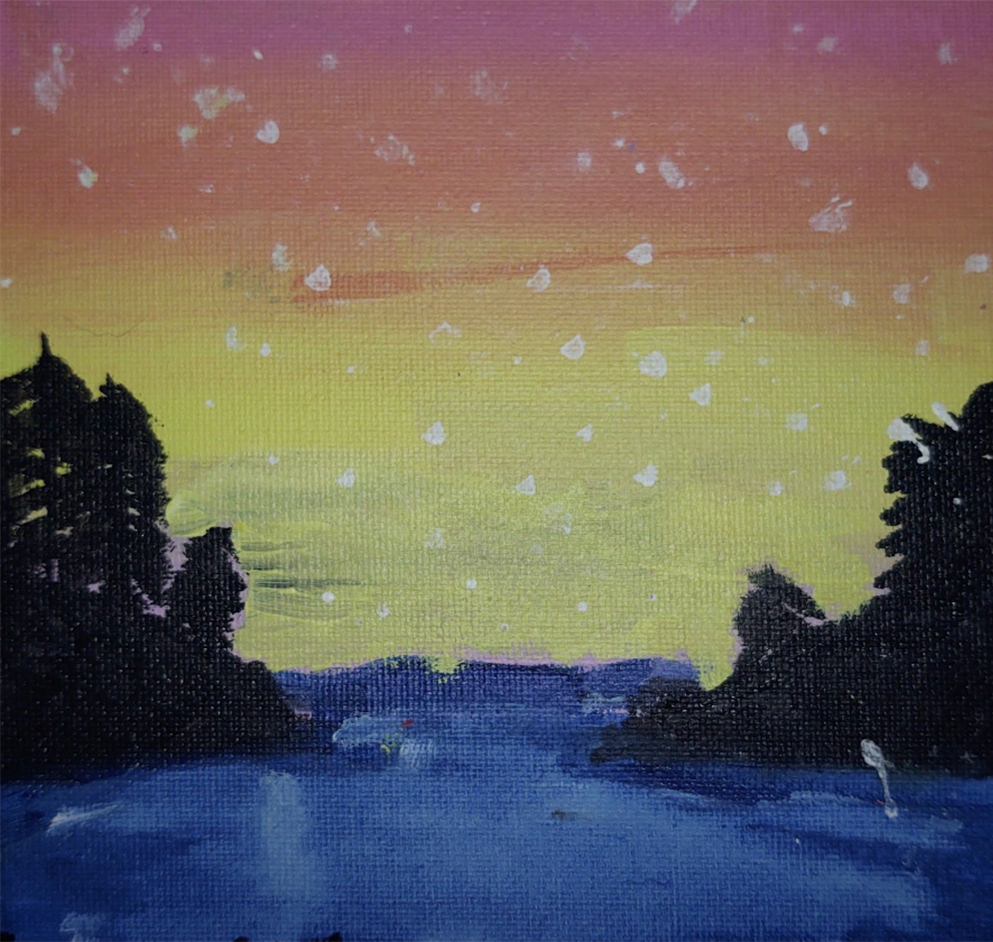 Aug 30 2023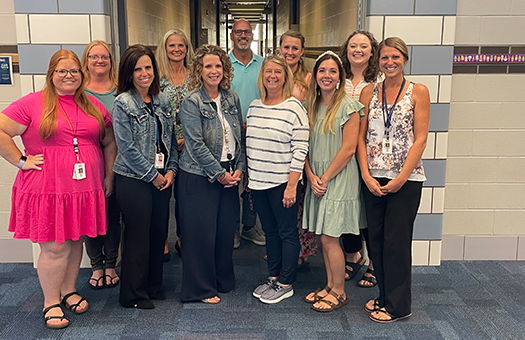 ICIS third graders ranked first in Johnson County for reading proficiency. The assessment score of 94.10%, up from 92.4% in 2022, placed the ICIS third grade in the top 10% across the state.
Read more
WHAT'S HAPPENING AT INDIAN CREEK SCHOOLS
OUR VISION
The vision of the Nineveh-Hensley-Jackson United School Corporation is that of a dynamic organization that will work in partnership with the family and community to maintain and provide adequate resources for a safe, disciplined, and productive environment where all students and highly competent and committed adults are meaningfully engaging in learning. Our curriculum design and instructional practices will provide the knowledge, attitudes, skills, and habits for all students to become responsible citizens in American society, life-long learners, and successful participants in a global and technological society.
Our Mission
Engaging every student, every day, in quality learning opportunities.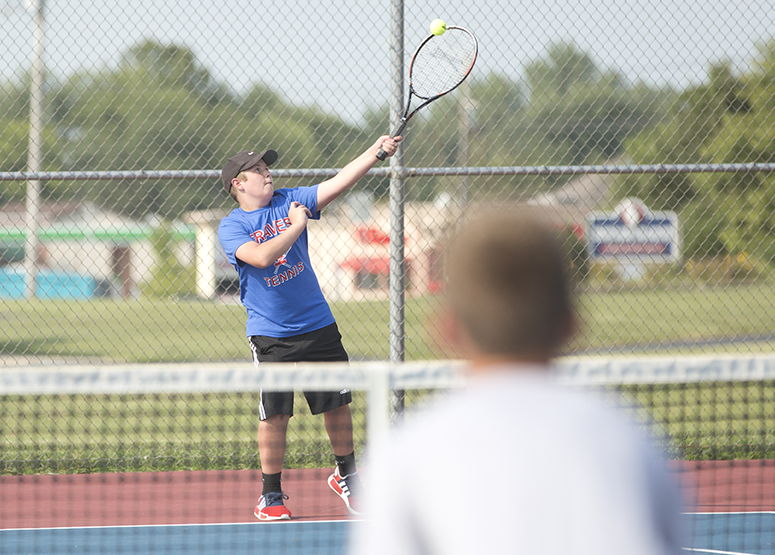 Indian Creek Middle school serves grades 6, 7 and 8. ICMS stresses individual responsibility and traditional values. The required curriculum includes language arts, math, science, social studies, health and physical education. Students will also rotate through a series of related arts courses which include family and consumer science, business, STEM, general music and visual art. Band, Choir and Intro to Agriculture are offered as electives.
Extracurricular activities available are varied and numerous. Among these are soil and livestock judging, academic competition teams, spell bowl, football, cross-country, volleyball, tennis, golf, wrestling, cheerleading, basketball, swimming, diving and track and field.
Students at ICMS follow an eight-period day, changing classes after each period. The school building supports a full-sized gym, an auditorium and a state of the art media center with an adjoining multimedia presentation and computer lab, a large group instruction area, multiple curricular computer/STEM labs and wired and wireless network infrastructure. Each science classroom is equipped with a lab.
We at ICMS are committed to utilizing technology as a tool to enhance student learning. ICMS has been a 1:1 school since the 2013-14 school year. Each student at ICMS has their own touch screen Chromebook and case. These Chromebooks are the students to keep for the entire school year. Students will use the devices to assist in the completion of their in-class and independent assignments provided by the teaching staff.
Parents are encouraged to participate in Parent/Teacher nights as well as schedule conferences whenever extra academic help is needed or other problems arise.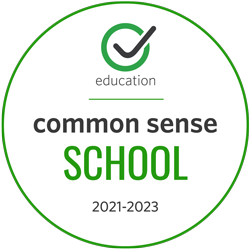 PURPLE STAR SCHOOL DESIGNATION
All Indian Creek Schools are designated as Purple Star schools by the Indiana Department of Education. Schools receiving the Purple Star designation are awarded for their significant display of commitment to service members, veterans and students and families connected to our nation's military.