Our Mission
The Nineveh-Hensley-Jackson Education Foundation provides resources that will enhance and support excellence and innovation within our schools while expanding learning opportunities for each Nineveh-Hensley-Jackson student.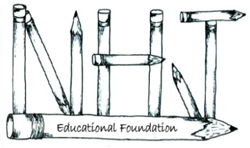 The NHJ Educational Foundation, Inc. is an IRS registered 501 (c3)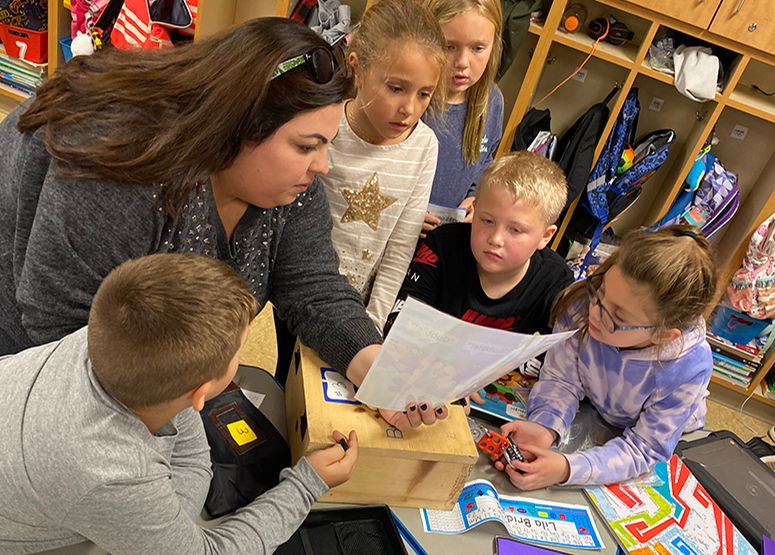 SUPPORT OUR EVENTS
The NHJ Educational Foundation secures funding through individual and corporate donations, event sponsorships and fundraising events, including:
Music at the Creek
Bingo Night
Extraordinary Educator
Marvelous Mentors

The foundation also receives a substantial amount of funding from our Indian Creek teachers. In 2019-20, more than 70 percent of Indian Creek teachers made donations through payroll deduction.
Upcoming
Check back for our upcoming events, or let us know about events we should be involved in. We're always happy to support our community. Also, follow our announcements about events, grants and other news on our Facebook page.

Music at The Creek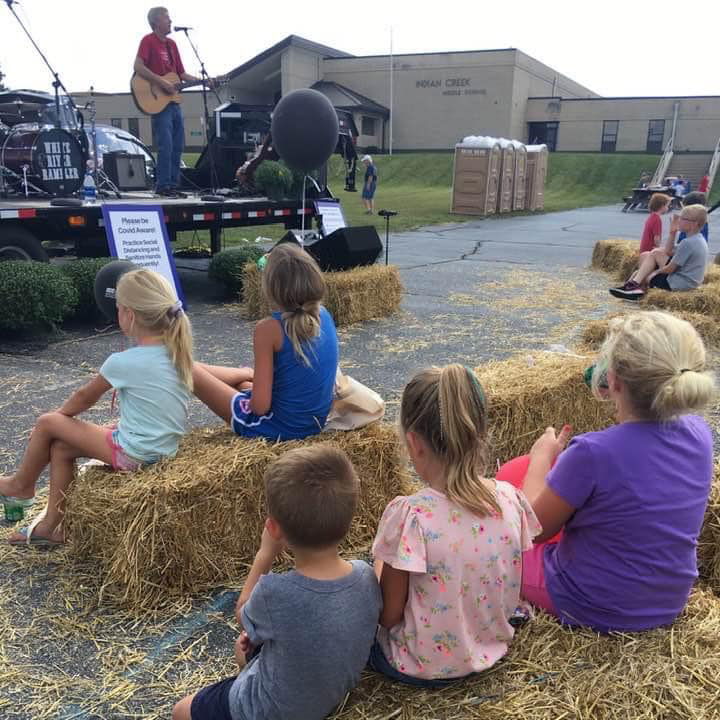 Music at the Creek 2021 was a huge success, raising nearly $8,000 for Indian Creek Schools. Check back soon for information for Music at the Creek 2022!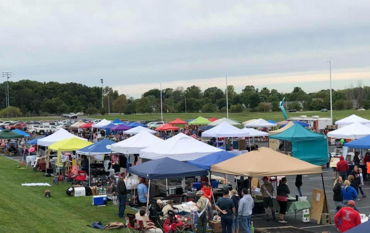 Register Now
Join Us for Music at the Creek
Saturday, September 17, Indian Creek High School
Music at the Creek will include live music, an open class car show, vendor booths, great food, and more!
NOTE: If you are a returning vendor and did not receive your early invitation email please reach out to us at edfoundation@nhj.k12.in.us.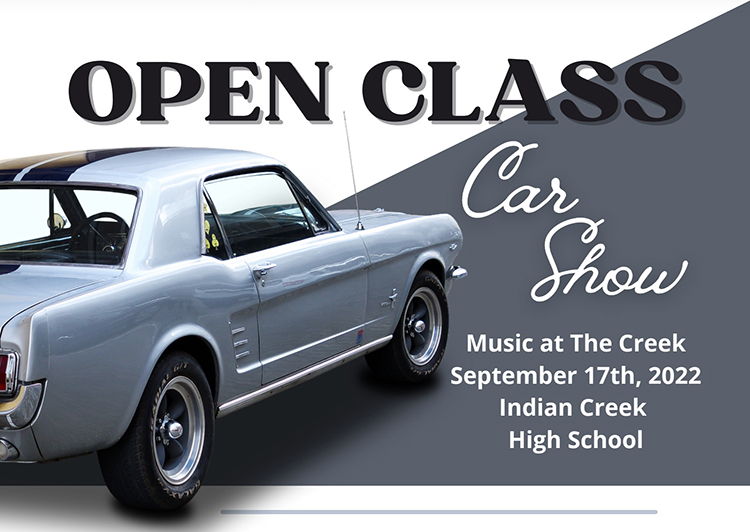 Back for 2022 is the Music at the Creek Car Show!
Bring your car, truck, or motorcycle and participate in the festivities while supporting a great cause.
If it has wheels, you can enter it!
To register for the car show click here.
Schedule of Events: Registration 10:30 a.m. – 11:30 am. Trophies are awarded at 2:00 p.m.
Location: The car show will be located in the grassy area in front of Indian Creek High School.
Enter at the back of the administration building (802 S. Indian Creek Dr., Trafalgar, IN 46181).
Make checks payable to NHJ Educational Foundation
Mail to: 802 S Indian Creek Drive, Trafalgar, IN 46181 or via PayPal @nhjef
HONOR THOSE WHO MADE A DIFFERENCE
Did you know that you can make a donation to the NHJ Educational Foundation in honor or memory of someone you admire? When you make a donation online, simply select "this gift is an honor/memorial gift" on the online form and you will be prompted to provide the appropriate information. The person who you are honoring with your gift (or contact, if the gift is made in memory) will receive notification that a gift was made in their name. This is a great way to honor a favorite educator, community leader, parent or anyone else who had made a difference in your life.

The NHJ Educational Foundation is a 501(c)3 organization, and all gifts are tax-deductible as allowed by law.

How to Help
Your gifts of time, treasure and talent make all the difference in our ability to provide Indian Creek students with the best possible learning opportunities. Donations can be made:
Online
To make a secure online donation, click the button, fill in the form and provide your payment information through Paypal.
Mail
If you prefer to make a donation by check, you can mail it to 802 South Indian Creek Drive, Trafalgar, IN 46181.
Volunteer
If you'd like to volunteer, fill out our contact form and we will be in touch soon. We love welcoming new volunteers, and we have a wide variety of ways for you to be involved.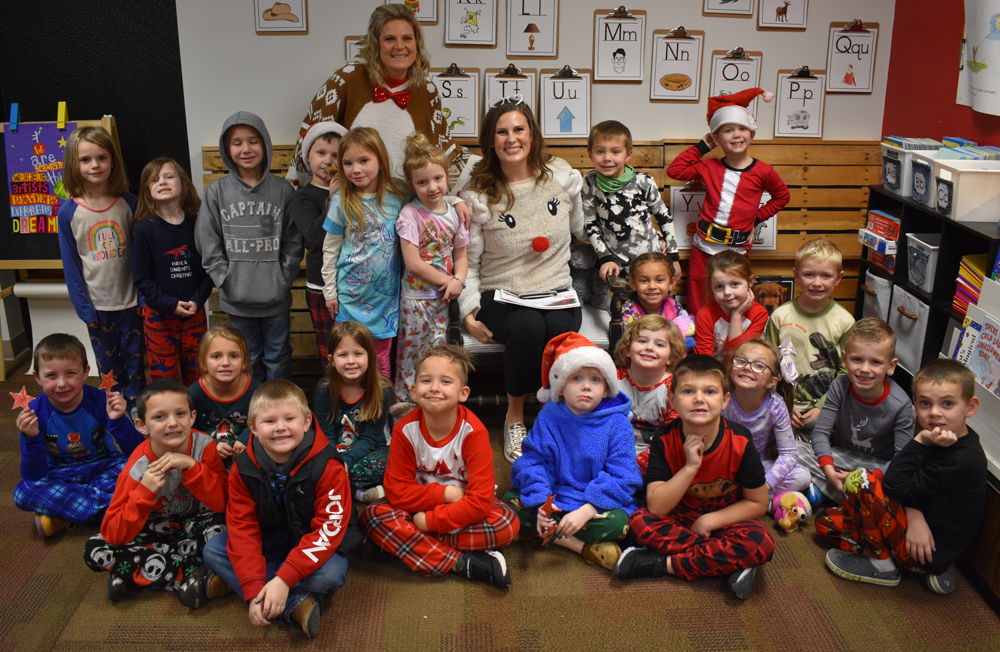 OUR GRANTS . THEIR IMPACT
The NHJ Educational Foundation awards classroom grants to enhance learning opportunities for Indian Creek students and provide them with opportunities that would not otherwise be available to them. Past grants have included new programs, projects, technology, enrichment materials, and professional development. Teachers are eligible to apply for a $500 grant each grant round. More than $100,000 has been awarded since the foundation was created.

"Funds were used to cover printing costs for a 50-page literary magazine solely developed by the sophomore English classes. The magazine was composed of original writing and artwork of ICHS students and will provide students the opportunity to create a unique publication from beginning to end."
"Purchase of six Color Nooks, protective cases and headphones to help children become more engaged in reading through the use of technology. The Nooks can be used in independent reading, reading stations, and group work activities, and can be rotated in multiple classrooms each week. Additional apps are also available on the Nooks to provide additional skill development. Sponsor: Mutual Savings Bank"
"This grant provided funds for the author Stephanie Bodeen to visit Indian Creek Middle School in support of the 8th-grade students reading the novel "The Gardner". The students did supplemental activities in Language Arts and Reading as well as a cross-curricular art project to go along with the novel. The author visit provided a unique opportunity for students to talk with the author behind the work of literature they are studying."
"We purchased two electronic balances to enhance and expand laboratory experiences in the Indian Creek High School Science Department. The balances will allow for more efficient, accurate collection of data and additional inquiry-based opportunities in chemistry, physics and biology which will better prepare students for AP level courses in the sciences. Sponsor: ICHS Alumni classes of 1968-1979"
"We purchased 36 S2H REPLAY activity trackers to be used in the ICMS 8th grade PE and Health curriculum (HEART). The tracker monitors student's activity level, notifies them when they are in their "zone" and when they fall out, and records the final fitness activity the student performs. The trackers would give students accountability in their efforts to reach the recommended 60 minutes of intense daily activity. Students are awarded points based on activity level that can be redeemed for rewards. The trackers can also be used in the 6th and 7th grade curriculum to introduce the fitness concept. Sponsor: Johnson Memorial Health"
ABOUT US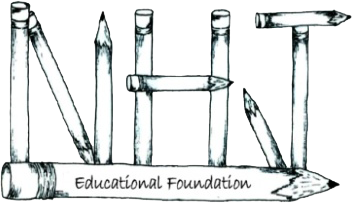 In August 2011, a small group of citizens conceived the idea of forming an independent foundation for the purpose of privately funding activities aimed at enriching the educational experience of students. We believe our children are our future and building a solid academic foundation is key to their success.
The timing of our initiative could not have been better, with the ongoing budget cuts placed upon the schools and the increased standards for students and teachers. Programs and activities that the schools previously financed are being left behind in the effort to be financially sound. These changes will alter our students' education. As a foundation, we aim to build communication within our community and raise awareness of our school needs while improving academic and educational opportunities.
We welcome new board members, committee volunteers, and any other member of our Indian Creek community who is interested in enriching our students' educations. If you have any questions or concerns or would like to volunteer, please reach out to any of our board officers.
Board Officers
Elisa Rogowski, President
Keli Ankney, Vice-President
Chelsea Bradley, Secretary
Jill Lawalin, Treasurer
Judy Misiniec, School Board Representative
Members at Large
Christian Birch
Ashley Gregg
Katie Dillman
Jessica Jones
Kate Taylor

CONTACT US
Fill out our form and we will be glad to schedule a time to meet in person or set up a telephone call.