New High School Built in 1967
A CONSOLIDATION FOR THE FUTURE
Indian Creek High School, which opened its doors in the fall of 1967, celebrated its 50th Anniversary during the 2016-2017 school year.
The process to create a single high school for Nineveh and Hensley Townships in Johnson County and Jackson Township in Morgan County began on July 2, 1962. An interim school board of Orris Hughes (Nineveh Township), David Naile (Hensley Township.) and Ezra Satter (Jackson Township) announced plans for the construction of a new high school – merging the Nineveh, Trafalgar and Morgantown high schools.
The new district purchase 79 acres of land on the southwest corner of State Roads 135 and 252 on June 15, 1965 for the construction of a consolidated junior-senior high. The advertised cost of building the new school was $1.5 million dollars.
On May 26, 1966, officials announced that the new high school would be named Indian Creek High School. It was named by John Wilkerson, an 8th grade student at Trafalgar. The primary reasons for the name were:
Indian Creek flows through at least part of each township in the consolidated corporation.
The Indian Creek Watershed was located nearby.
No other high school in the state had this name.
Since this is a geographical name, it was not connected with any particular portion of the new corporation.
On February 21, 1967, the school colors (royal blue, white and scarlet) and mascot were named by the incoming principal, Charles Ray. The mascot or nickname would be the Indian Creek Braves. The fall of 1967 saw the opening of Indian Creek High School.
Nearly 2,000 people turned out for the dedication of the new building on December 9, 1967.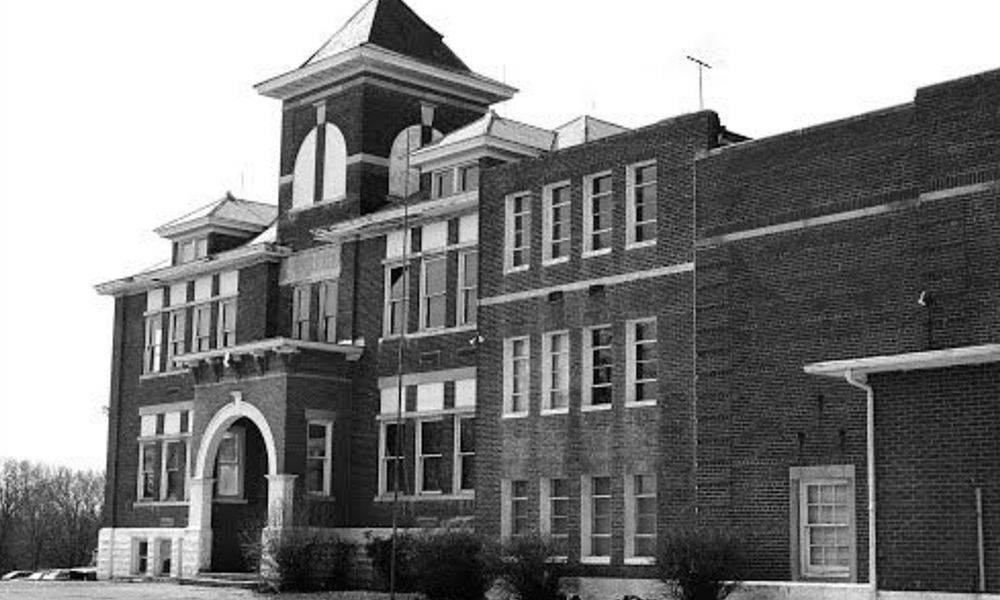 The old Nineveh High School was used in the film "Hoosiers" before it caught fire and had to be razed.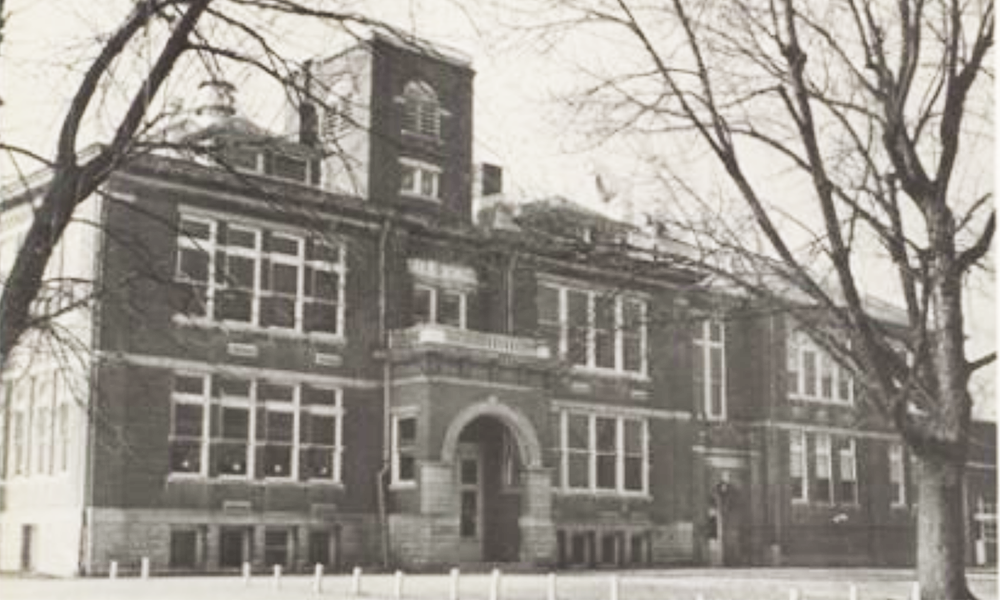 The old Morgantown High School.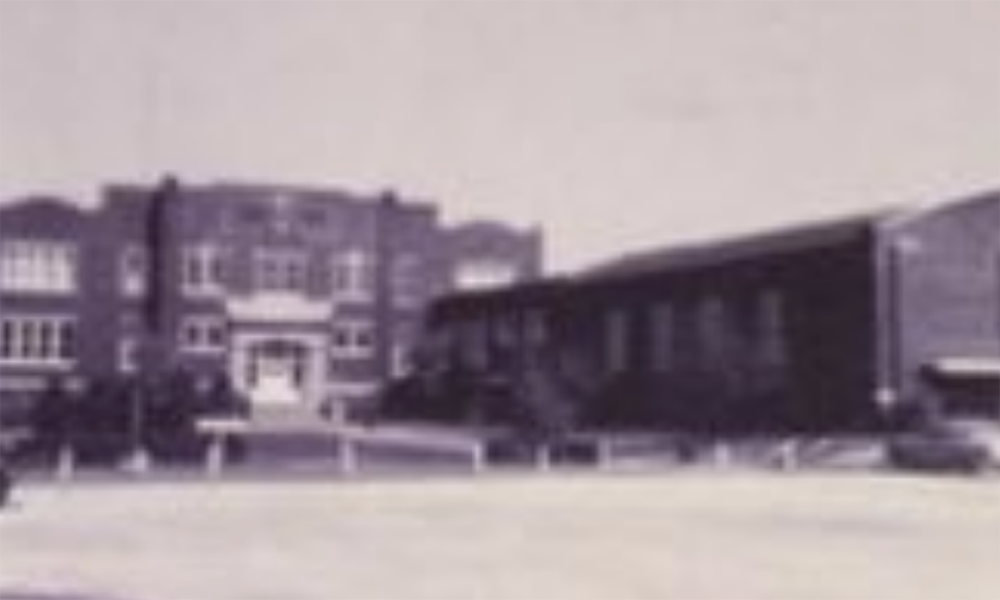 The old Trafalgar High School.