Indian Creek to Host Groundbreaking Ceremony on August 11
August 2, 2021 Author: Indian Creek Schools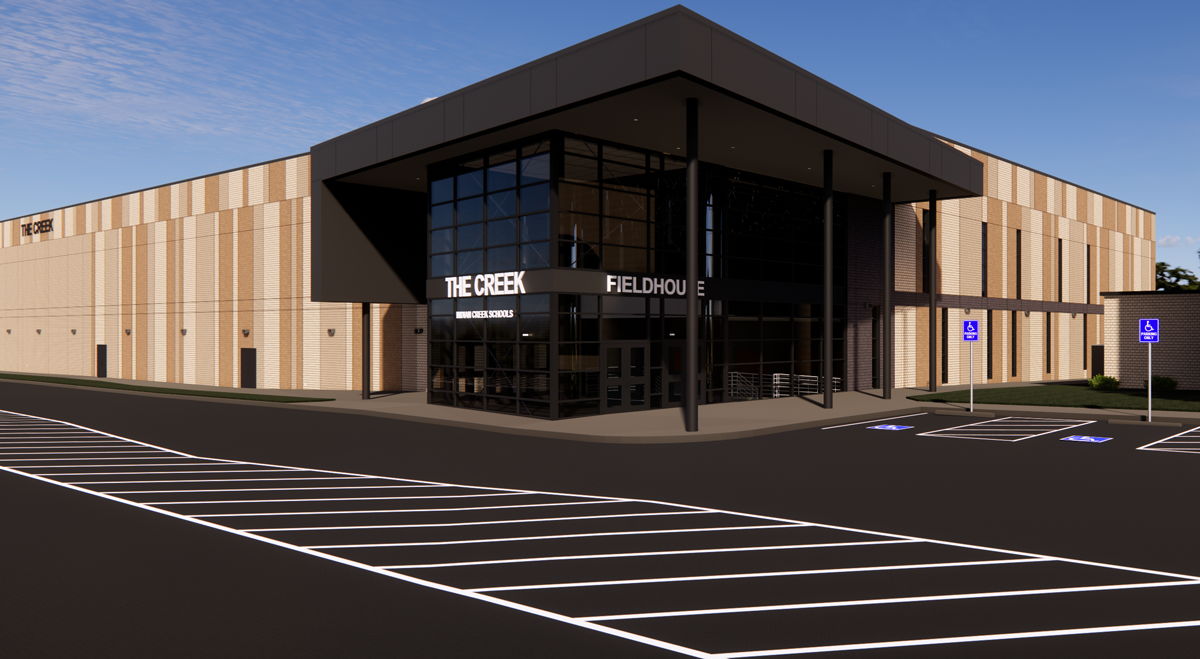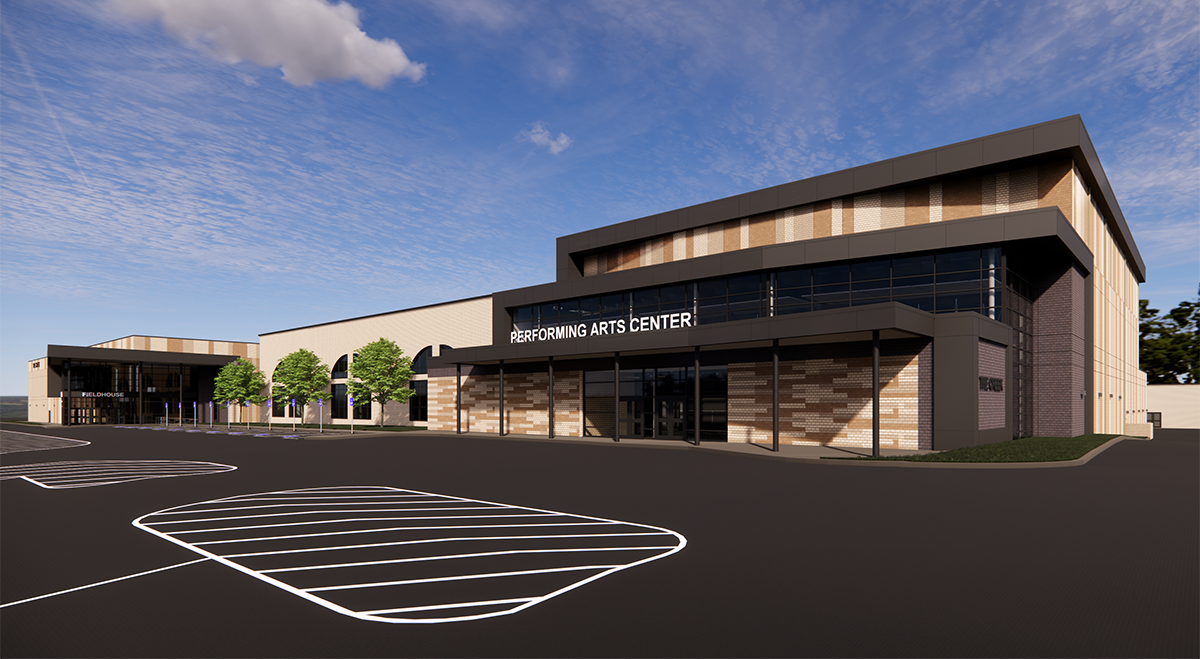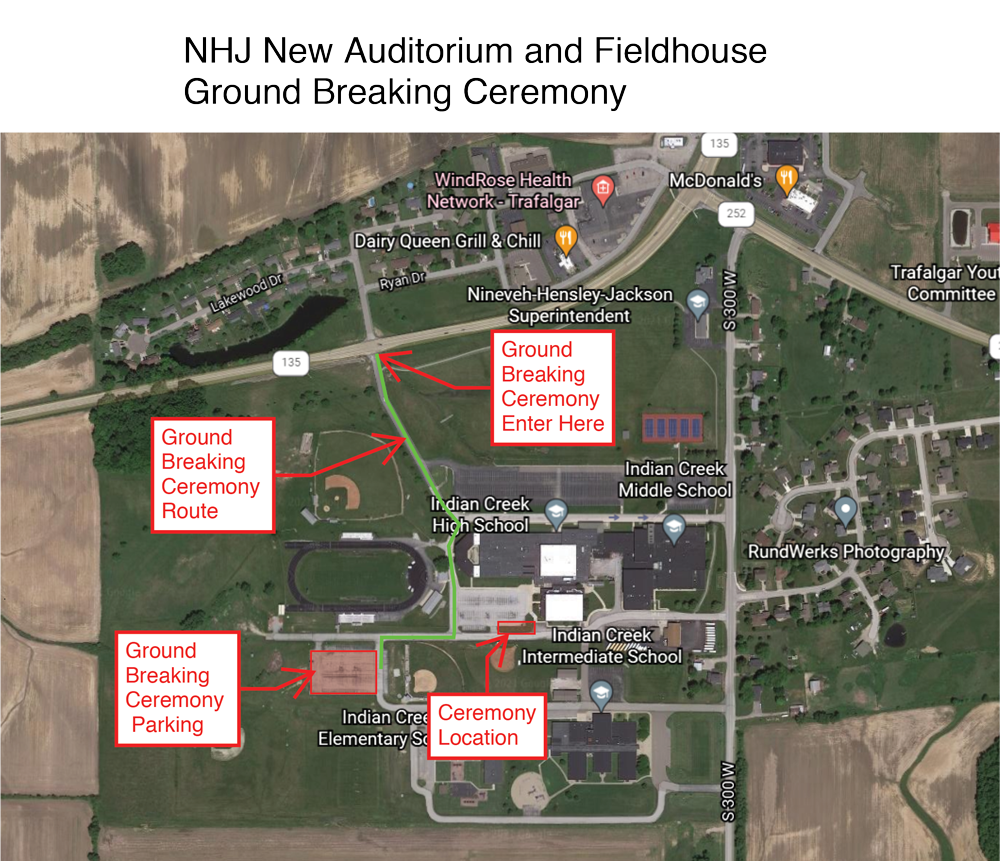 The Nineveh-Hensley-Jackson United School Corporation, Indian Creek Schools, has announced it will host a groundbreaking ceremony for the new construction of a fieldhouse and auditorium at 10 a.m. on Wednesday, August 11, 2021, on the grounds of Indian Creek High School.
The new buildings, designed by Lancer+Beebe, include a fieldhouse and auditorium. In May Lancer+Beebe earned the Best in Category / K-12 Education award at the biennial International Interior Design Association, Indiana Chapter 2021 IDEA Awards. The Hagerman Group serves as the construction manager for the project.
"The construction of a new auditorium and fieldhouse will change the face of our NHJ school campus, but, more importantly, these two new facilities will allow our students to perform and compete at a higher level that will significantly improve and grow our fine arts and athletic programs," said Dr. Tim Edsell, NHJ United School Corporation Superintendent. "Exciting times to be at The Creek!"
The 68,000 square foot fieldhouse will feature a suspended track, three regulation basketball courts, a wrestling room, and a multipurpose room. The remainder of the space will house a weight room, cardio fitness room, and a concession area. The 26,700 square foot state-of-the-art auditorium will seat 916 and include theatrical lighting, fly curtains, a scene shop, and a green room, as well as a ½ depth orchestra pit and orchestra shell.
"As a long-time educator in our community, I am thrilled to work with the school board to bring this project to fruition," said Judy Misiniec, NHJ United School Corporation Board President. "We look forward to watching our students, staff, and community benefit from this expansion."
The public is invited to attend the groundbreaking ceremony.