Graduate Wins National FFA Award
November 7, 2019 Author: Indian Creek Schools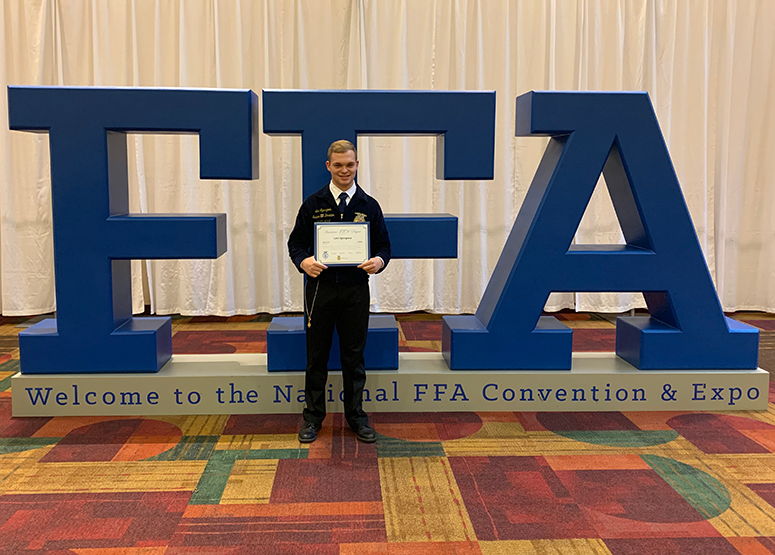 Levi Spurgeon, 2018 graduate of Indian Creek High School, received the highest honor the National FFA Organization rewards its members, the American FFA Degree. The honor was presented at the National FFA Convention and Expo in Indianapolis.
Levi was an active member in FFA at Indian Creek, where he progressed from a Chapter Officer to a Section Director before graduating and attending Purdue University.
His American Degree is based on his work in his Supervised Agricultural Experience (SAE) raising beef animals and boer goats at his family farm, and working the Pioneer Village at the Indiana State Fair. He is currently developing an organization at Purdue called the Homesteaders Association with the goal of preserving the heritage of American Agriculture.
When asked what the American Degree means to him Levi said, "Receiving the American Degree is such a high honor. Being recognized for this achievement will allow me to use my skills to better educate and serve as a strong role model to my future students as an Agricultural Educator."