High School Resuming Class Live Stream Option On August 30
August 27, 2021 Author: Indian Creek High School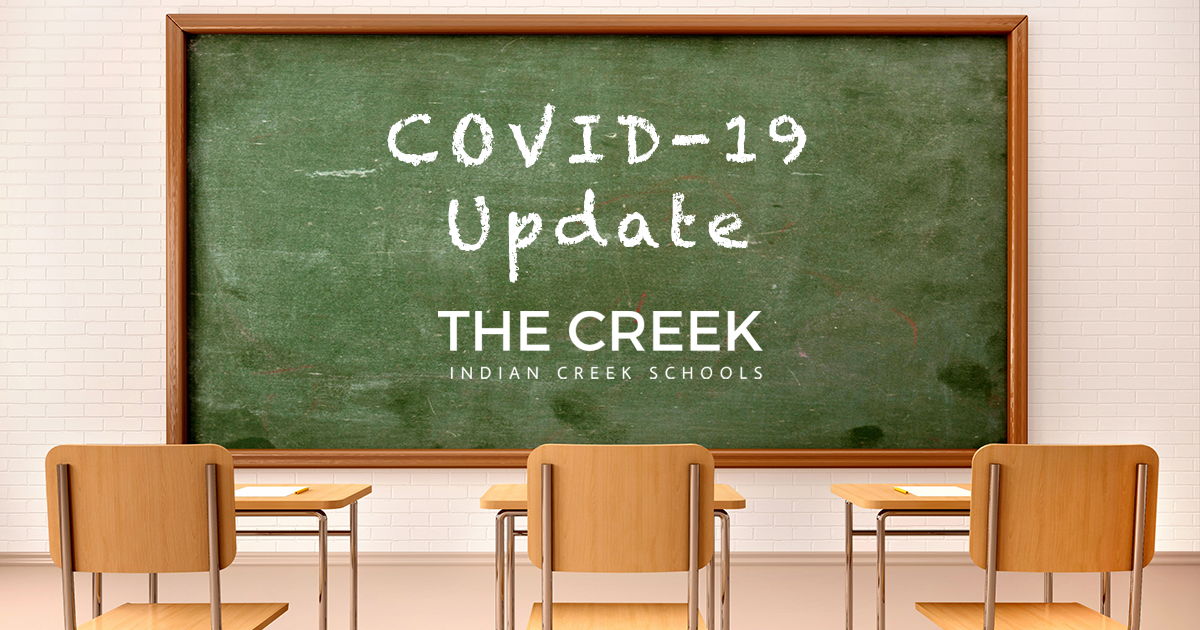 In response to the rising number of students who are in quarantine and missing instruction here at school, Indian Creek High School will resume live streaming our classes as we did last school year on Google Meet beginning Monday, August 30.
My letter today is meant to outline our expectations for ALL high school students who are forced to stay home because of COVID, but are well enough to attend classes virtually. Please understand that this situation and model are fluid and while we have put together a plan based on best practices, we expect to make adjustments.
If your student is quarantined, feels well enough, and is able to attend school virtually they are expected to be in the Google Meet for each of their classes at their regularly scheduled time.
If your student is quarantined, is sick, and is NOT able to attend classes virtually, a parent or guardian needs to call the attendance secretary to report the student's absence. 317.878.2121.
Attendance and Grading Expectations
Students who are quarantined and attending virtually must attend classes via Google Meet at their regularly scheduled times and complete work on Canvas.
Assignments will be due as assigned by the teacher, regardless of whether students are learning from home or traditionally.
The attendance policy will remain the same regardless of in-person or quarantine days. That policy states that students who are sick are required to call the attendance secretary to report the absence or report that the student cannot attend virtually.
Students who are not quarantined and at home due to another illness can attend virtually, but they will be counted absent for the day.
Google Meet Expectations
A link to the Google Meet will be on each course's Canvas page. If joining the Meet by video is not working, students can join by the phone number also on each Canvas page.
Google Meet will be an OPEN meet from 8:10 a.m. to 3:30 p.m. However, if students join outside of their scheduled class period, they could be joining a different class.
If the teacher does not need your student to be on the Google Meet the entire class period, they will let students know. If students are excused to leave the Meet, they are welcome to stay on as long as they need or rejoin if they have questions/need help.
IT Issues
If internet or technology issues arise, please contact NHJ IT department at 317.878.2170
Please help ensure that your student is completing the assigned work for each class each day. It is important to us to support your student's learning. If you have questions or concerns, don't hesitate to reach out to your student's teacher, Mr. Wallace or Mr. Skobel.
Sincerely,
Luke Skobel
Principal