Operation Bundle Up Collections at Indian Creek Schools
September 14, 2022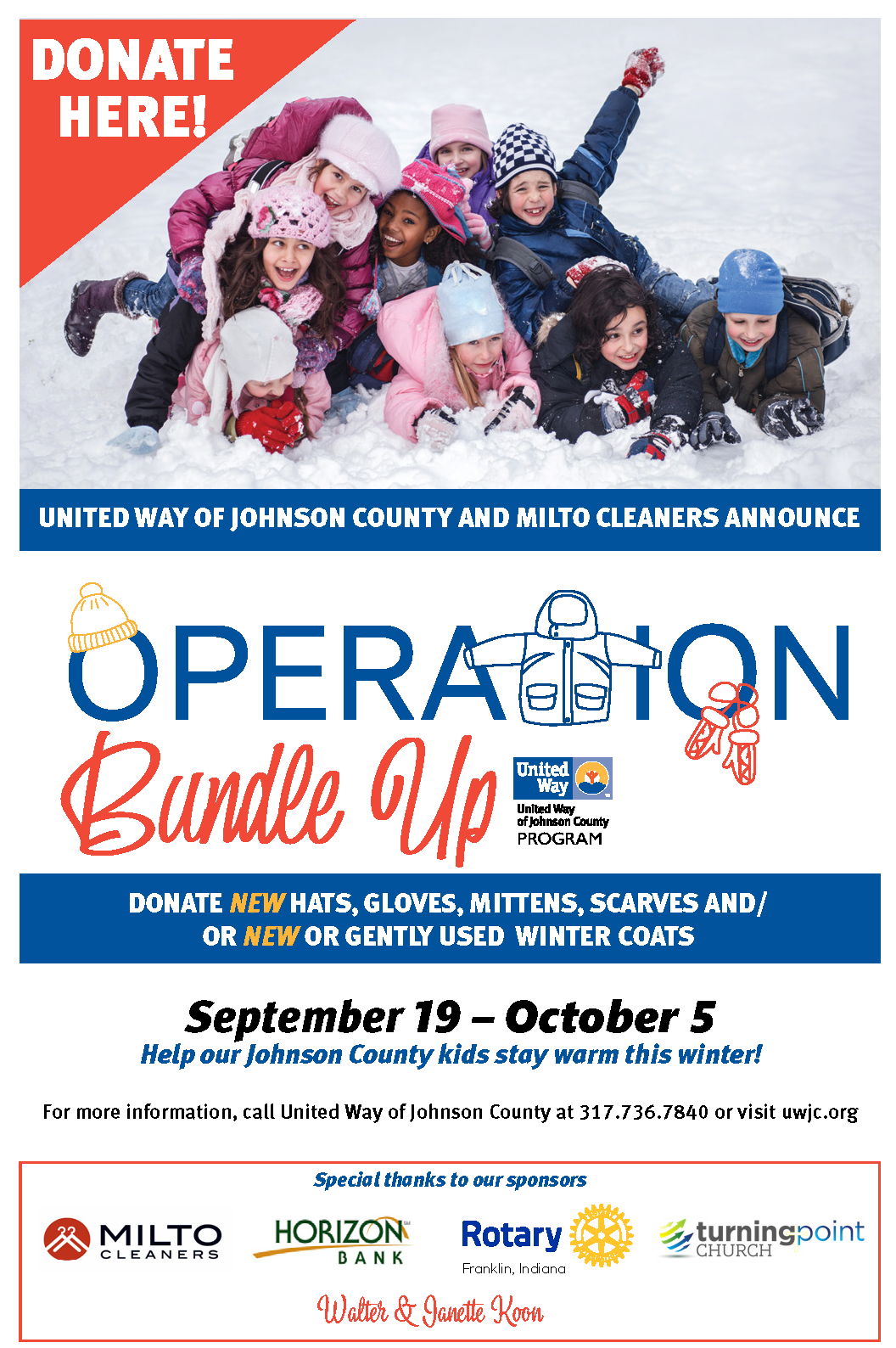 Indian Creek Schools will serve as a donation location for Operation Bundle Up from September 19 to October 5.
Please consider donating new gloves, hats, scarves, and new or gently used coats at the school offices or the administration building.
Let's do our part to make sure no kids are cold this winter!