Pendleton Awarded Travel Study Scholarship
November 23, 2019 Author: Indian Creek Schools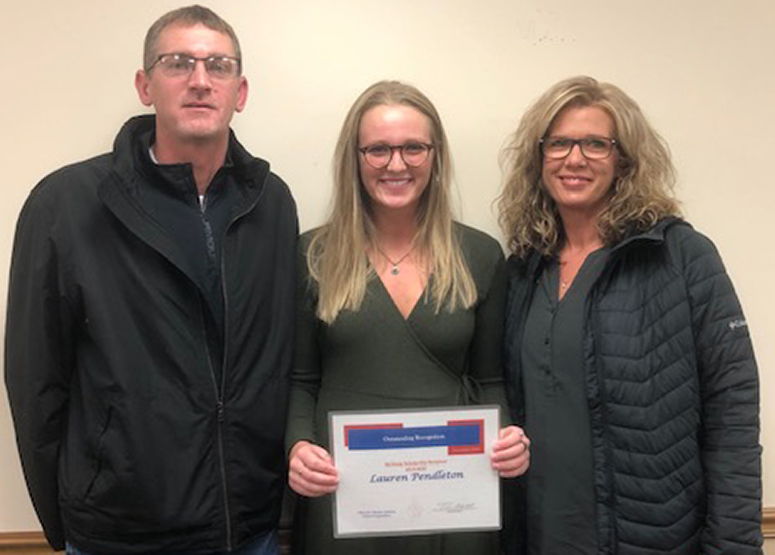 Indian Creek High School senior Lauren Pendleton has been awarded the McNeely Scholar scholarship to study and volunteer at a special needs center in Ecuador.
Pendleton was awarded $5,000 to cover international travel experiences on her educational trip.
She will be staying with a host family in Quito, Ecuador for six weeks and will be volunteering through World Endeavors, a program that allows one to volunteer, intern or be placed in a group program abroad. She will be volunteering in an essential skills classroom and a center that provides treatment and care for individuals with special needs. While in the school environment, she will be placed in either one-on-one situations with a student and/or assisting a teacher.
She will also assist with any hippotherapy, hydrotherapy and any physical therapy. She said the experience will benefit her planned career as a Special Education and Spanish teacher.
She currently serves as the Senior Class Vice President, and as a captain on the varsity basketball team where she has been a four-year varsity letter winner. She has been the Student President of Champions Together for three years, competing in Unified Track for three years and in Unified Co-Ed Flag Football this year (the first time Indian Creek had a team). She has spent most of her free time helping in the special education Essential Skills room during all four years of high school.
She is a member of the National Honor Society and Spanish Club member and volunteers at the Indian Creek Food Pantry.
A committee of Indian Creek administrators conducted interviews with four applicants and chose Pendleton the 2019 honoree. She is the daughter of Paula and Adrean Pendleton.