Indian Creek Schools Named Indiana Purple Star Schools
November 11, 2021 Author: Indian Creek Schools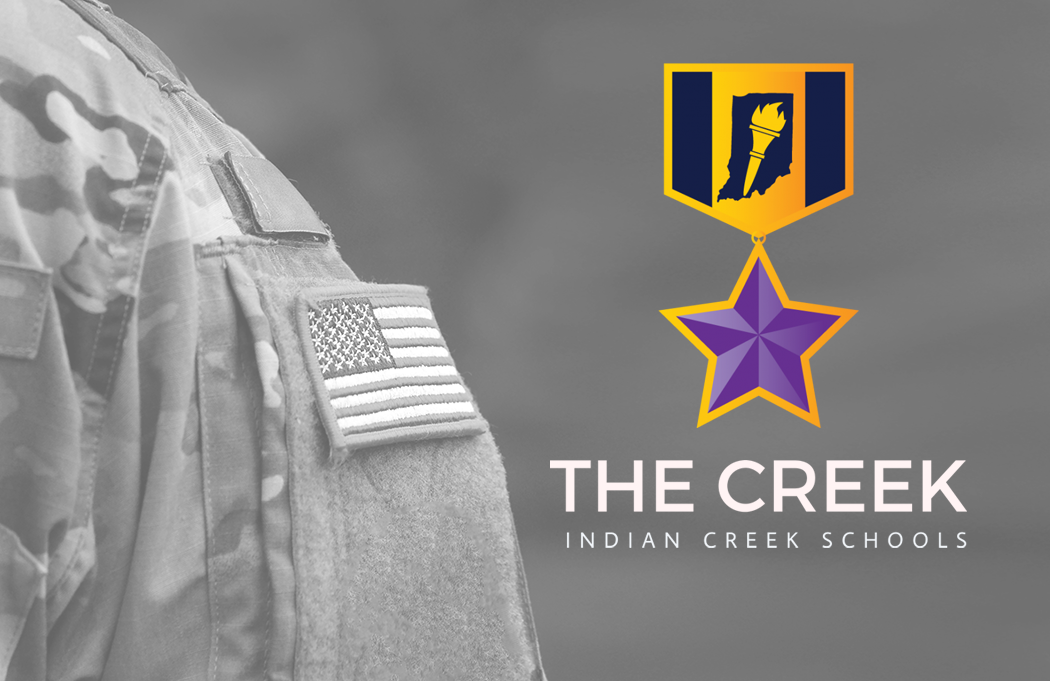 Indian Creek Schools has been announced as one of the 35 newly-designated Purple Star schools by the Indiana Department of Education. Schools receiving the Purple Star designation are awarded for their significant display of commitment to service members, veterans and students and families connected to our nation's military.
"Indian Creek Schools have a long history of supporting our military families. We are proud of the Purple Star designation as it further cements our commitment to providing services and support to those who have and continue to sacrifice for our country and community," said Dr. Tim Edsell, superintendent of the Nineveh-Hensley-Jackson United School Corporation.

In Indiana, schools receiving the Purple Star designation must meet the following criteria:
Assigned point of contact for military families
Training requirement for point of contact
Dedicated webpage
Annual military program (e.g., Veterans Day, 9/11, etc.)
Public military display
School Board resolution publicizing support for military students and families
Employment of military service members and their immediate family members
"In Indiana, we are especially thankful for our state's commitment to our service members," said Dr. Katie Jenner, Indiana Secretary of Education. "This Veterans Day, it is an honor to award an additional 35 schools with the Purple Star designation. These schools work year-round to honor our service members and their families, as well as prepare students to pursue their dreams after high school, including the pursuit of enlistment leading to service."
Schools awarded the Purple Star designation in 2021 join 60 schools awarded with Indiana's inaugural Purple Star designation in 2020. The designation is valid for three years.