Sports Physicals Available on May 23
April 23, 2022 Author: Indian Creek Schools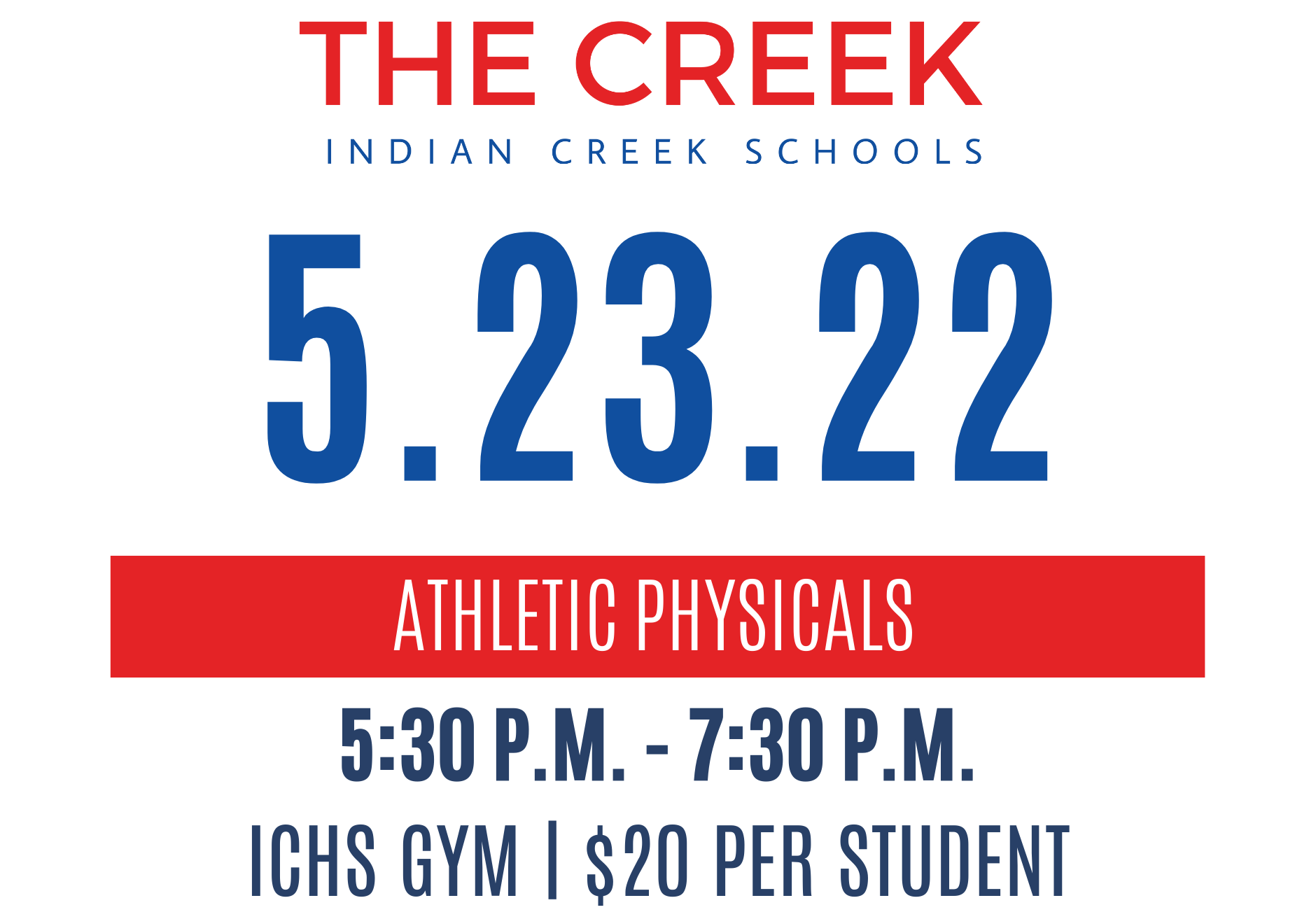 Indian Creek Schools will offer athletic team participation physicals from 5:30 to 7:30 p.m. at the high school gymnasium.
Cost is $20, and each student or parent needs to download and fill out a form (see below).
The IHSAA Pre-participation Physical Evaluation (PPE) is the first and most important step in providing for the well-being of Indiana's high school athletes. The form is designed to identify risk factors prior to athletic participation by way of a thorough medical history and physical examination.
The IHSAA, under the guidance of the Indiana State Medical Association's Committee on Sports Medicine, requires that the PPE Form be signed by a physician (MD or DO), nurse practitioner or physician assistant holding a license to practice in the State of Indiana.