Transportation Department Seeks Mechanic
May 24, 2021 Author: Indian Creek Schools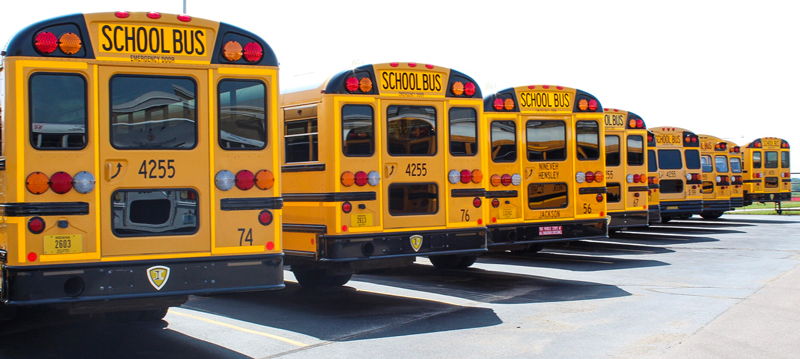 The Nineveh-Hensley-Jackson United School Corporation has an opening for a Transportation/Bus Mechanic.
Under the supervision of the Transportation Director, this position helps plan, schedule, and perform repair and preventative maintenance of the district bus fleet. Also, this position assists in the maintenance of cars, trucks, and other motorized equipment; prepare and maintain related records and other related duties as required.
Essential Functions
1. Develop and update preventive maintenance program for the bus fleet.
2. Prepare bus fleet for yearly state inspection.
3. Work with school administrators, teachers, parents, business vendors, and vehicle manufacturing representatives on transportation issues.
4. Work with bus drivers in diagnosing mechanical problems.
5. Monitor weather and road conditions during the school year and report to school administrators.
6. Accurate and up-to-date knowledge of OSHA and EPA compliance regulations is required.
7. Purchase bus parts and maintain an inventory of bus parts using different vendors to keep prices low.
8. Compile information and produce specifications and recommendations for bus purchasing.
9. Computer skills in word processing, spreadsheet, updating bus maintenance records and bus diagnostic programs and equipment are required.
10. CDL driver's license with school bus endorsement is required.
11. Snow removal at the bus garage.
12. Operate school vehicles as necessary.
13. Assume responsibilities of transportation director when necessary.
14. Be on 24 hr. call for bus break down and fuel pump issue or any other extenuating circumstances.
15. Assist with the monitoring amount, get quotes and purchase Gasoline and Diesel fuel when needed.
16. Perform other duties as assigned.
Qualifications, Skills and Abilities
Strong skills in all areas of vehicle repair and troubleshooting:
Diesel and gasoline engines
Transmissions and drive trains
Electrical and electronic systems
Air and air brake systems
Hydraulic brake systems
Body repair and painting
Tire repair and mounting
Terms of Employment
Twelve-month contract period.
Compensation will be commensurate with the level of experience.
A fringe benefits package is available.
Evaluation
Performance of this job will be evaluated in accordance with the provisions of the Board's policy on Evaluation of Support Personnel.
Applications for this position are being accepted until June 3, 2021.